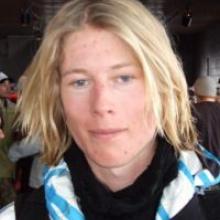 Wanaka-based snowboarder James Hamilton, of Auckland, won a bronze medal in a World Cup snowboarding event in Valmalenco, Italy, yesterday.
He became the first New Zealand male snowboarder to achieve a podium placing in a FIS World Cup event with his bronze medal in the half pipe competition.
The result, in Hamilton's first half pipe World Cup finals competition, secured him an overall ranking of 21st in the FIS World Cup series.
The event was won by Crispin Lipscomb, of Canada, with Louri Podladtchikov, of Switzerland, second.
New Zealand Snowboard team coach Tom Willmott said he was delighted with Hamilton's medal achievement, which guarantees a place for New Zealand in next year's Olympic qualifying season.
Other strong results gave New Zealand three men's and three women's starts at the FIS World Cup to challenge for spots at the 2010 Winter Olympics in Vancouver, Willmott said.
The team now heads to Stratton Mountain in Vermont, United States, to compete at the prestigious US Open held this weekend.