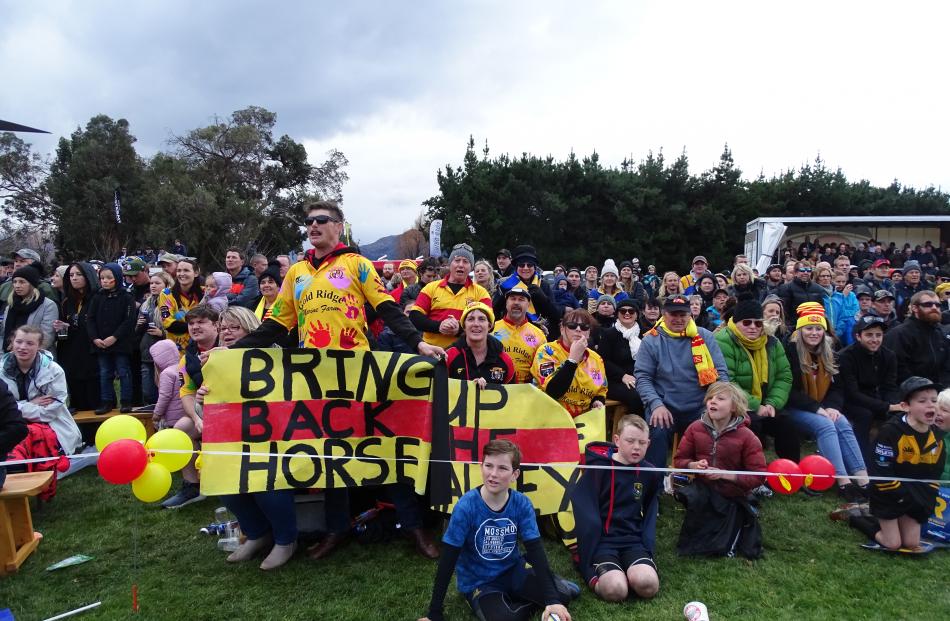 It was high drama under dramatic skies in the first half of the Ranfurly Shield match played in Wanaka on the weekend.
The forecast heavy rain held off, but the dark clouds gathered as Otago Rugby Union football team struggled in the first half against Thames Valley.
Otago Rugby Union football team general manager Richard Kinley said the Otago team were "all a bit nervous'', as Thames Valley were from the Heartland competition and were going to play "with a lot of heart and passion''.
Kinley said "Otago had a lot of new debutants who had come into the team, but we had a good finish and we can only build from here''.
Otago rallied in the second half with a 41-21 victory over the the challengers.
Kinley said Otago Rugby Union was "thrilled'' to finally be able to bring the game to Wanaka, as Ranfurly Shield matches have been held in Balclutha, Alexandra and Queenstown.
The match on Saturday was a sellout and spectators queued an hour-and-a-half before the gates opened.
It was standing room only in the corporate tents and along the perimeter of the field, and some rugby fans who missed out on tickets lined the perimeter fence in the hope of seeing some of the action.
When the final whistle went, adults and children mobbed the Otago players for their signatures and to touch the Log o' Wood.
Henry MacKay (9), of Wanaka, said it was "good'' to hold the shield but it was "very heavy''.
kerrie.waterworth
@odt.co.nz