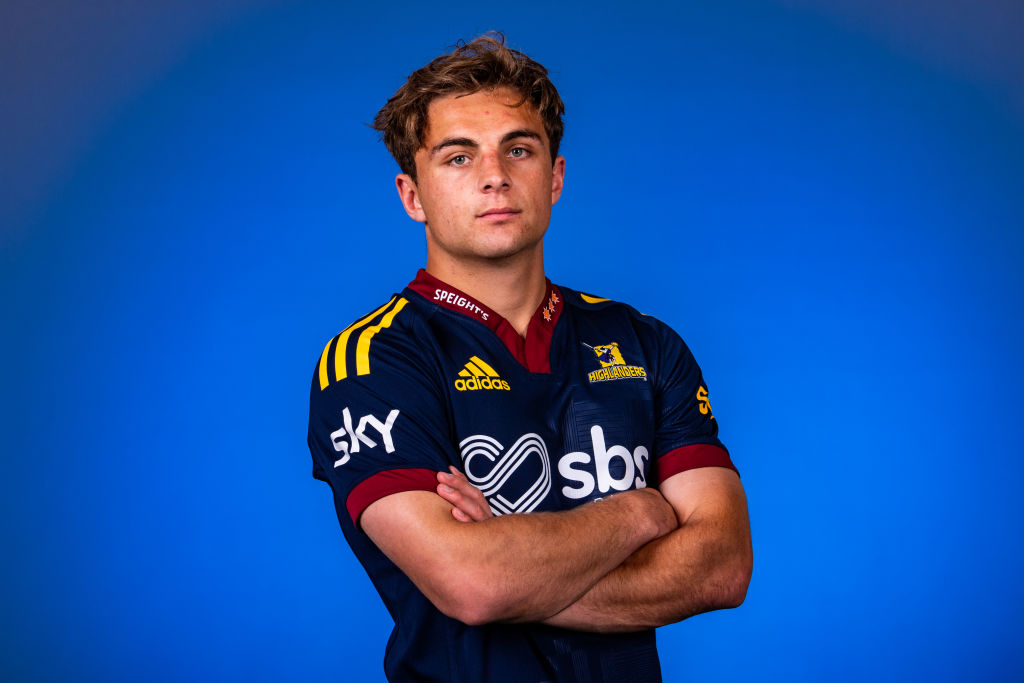 They call him "Whiskey" and he might have to be content with maturing quietly in the shadows.
James Arscott has joined the elite halfback squadron in the Highlanders.
The Green Island and Otago halfback has signed a two-year deal and will get an opportunity to add to the single appearance he made off the bench against the Waratahs in 2021.
He might have to be patient, though.
Arscott (21) is a talented, if relatively untested, operator behind the scrum but he will be well aware of the job he faces to push past the world's best halfback, Aaron Smith, and outstanding apprentice Folau Fakatava.
In many respects, it is the ideal situation for someone like Arscott.
He will have a front-row seat at a veritable halfback university, and the only real expectation on him will be that he works hard and is prepared to play whenever needed, however infrequently.
Assuming 2023 is Smith's last year with the Highlanders, Arscott might then be in a great position to push for more game time in 2024.
He gets his opportunity following the departure of long-serving back-up Kayne Hammington to Japan.
Arscott is another youngster out of the Otago Boys' High School rugby factory, though he started his schooling at Roncalli College in Timaru.
In 2018, after making the New Zealand Schools Barbarians, he joined Sean Withy as one of the first inductees of the Highlanders high-performance programme.
Arscott, who made the first of his 18 appearances for Otago in 2019 as an understudy to Hammington, might have grown up north of the Waitaki but he always wanted to play for the Highlanders.
"Becoming a Highlander has been a dream of mine since I was 4-years-old and pulled on my first pair of boots for Timaru Celtic," he said.
"Being an ex-Otago Boys' pupil, coming through the Otago academy and the Highlanders high-performance system, and playing for Green Island gives me a deep appreciation for this region and the people in it.
"It really does mean everything to me."
Highlanders coach Clarke Dermody is confident Arscott will be an asset to the team.
"Jimmy has worked extremely hard for this opportunity and it's great to see another young local player come through the system," Dermody said.
"Aside from his talent, what singles Jimmy out is his genuine passion for our team, club and region.
"He's replacing the ultimate team man in Kayne Hammington, and I believe Jimmy can go on to make a big contribution to our club."
Arscott's signing follows those of Chiefs winger Jonah Lowe and New Zealand colts lock Fabian Holland.
The Highlanders had previously said they had about half a dozen places open on the 2023 roster, so it can be assumed three or four more new signings will follow in the coming months.
Another outside back and a first five to challenge incumbent Mitch Hunt appear the priorities.