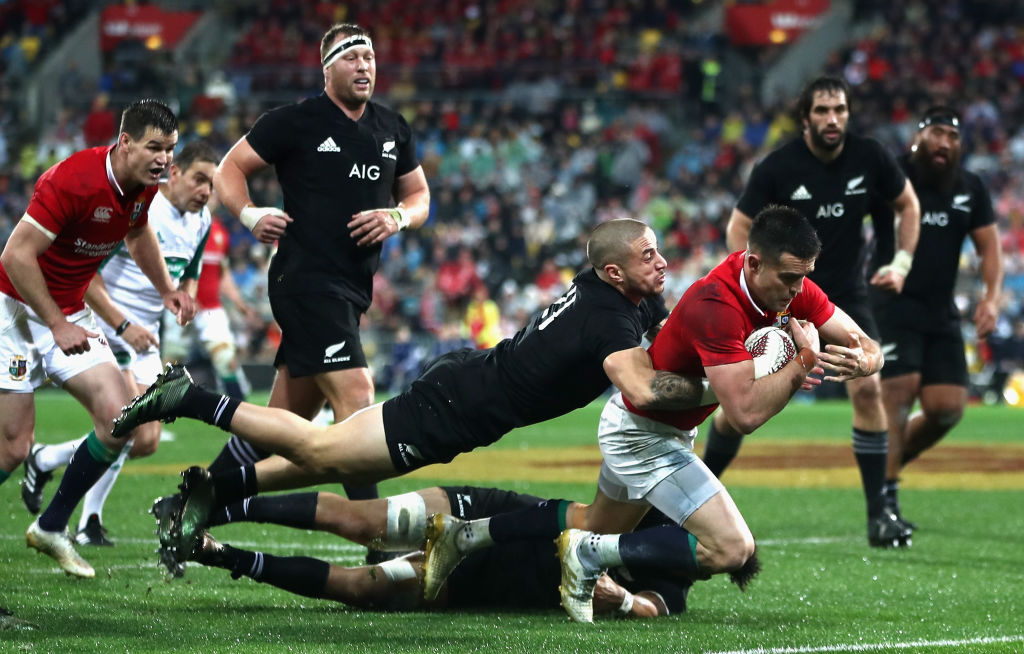 So it is off to Auckland for the decider in a series that continues to twist and turn in the most fascinating way.
The Lions got their 24-21 victory and they owed it - or much of it - to one rash decision by Sonny Bill Williams who became the first All Blacks in 50 years to be red carded.
Reduced to 14 men, for more than half the game,  the All Blacks were always going to be on the edge of believability to find a way to win.
They came perilously close, though. They did amazingly well to hang on for as long as they did, but the Lions, to their credit, found the composure and clinical touch to finish when they needed to.
It was a battle for them. They had to scrap for all they got, but in the end, they had too much space running against exhausted legs and they found their tries.
They also found their late penalty for yet another act of ill-discipline by the legs when Kyle Sinckler was taken out in the air. Maybe it was a bit unlucky on the All Blacks, but they will know that on balance, this was a game they were destined to lose once Williams had been sent off.
There can't be any complaint with the colour of the card. The head is sacrosanct and accidental, deliberate, clumsy, badly timed, unlucky...doesn't matter the nature of the contact.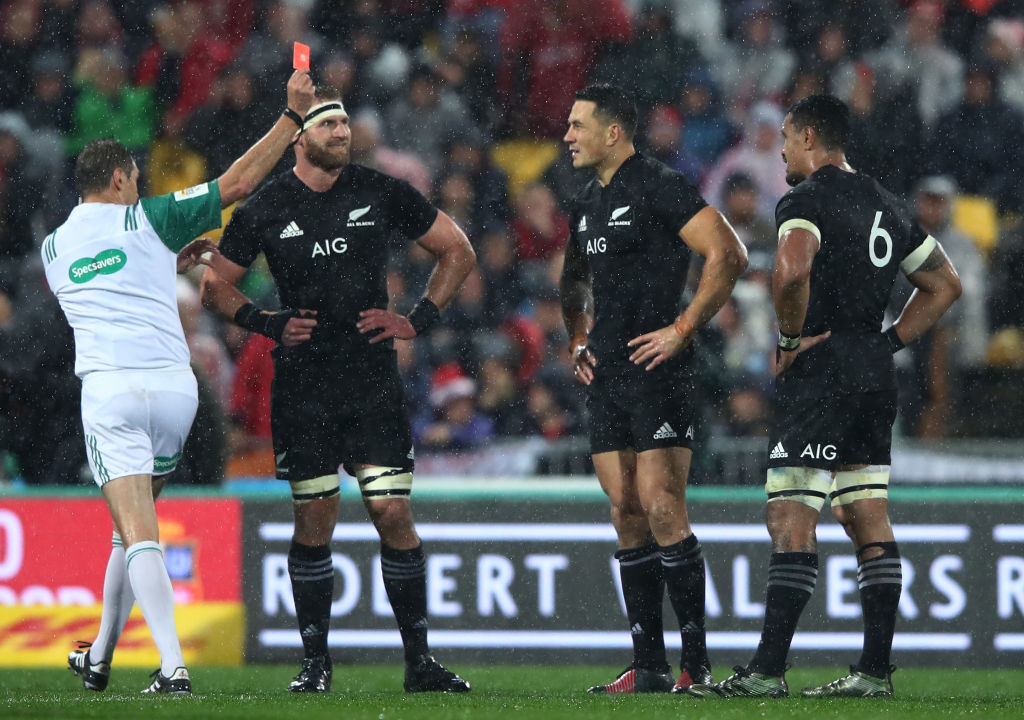 The image was undeniable: Williams' shoulder connected with Anthony Watson's head and there weren't a lot of arms to at least soften the impression it looked like something straight out of the NRL.
The All Blacks prepare for most, all, possibilities but a red card is always the one they hope they never have to confront in a game. Scrambling through a yellow card for 10 minutes is hard enough, but to face 55 minutes a man down was a monumental task.
That's a glacial time period by rugby standards. There's so much extra ground to cover - not just one defence but attack, too, where the support runners have to find a way to be on hand to create a numerical advantage.
As soon as Williams was off, the All Blacks coaches made the decision to take off Jerome Kaino and bring on Ngani Luamape.
They were willing to go seven versus eight in the pack, but keep the numbers even out wide. It wasn't really the circumstances in which they would want to send Laumape into battle on debut, but it wasn't as if they had any choice.
 
They were in desperate measure territory. Whatever plans they had pre game, were suddenly all off and it would be back to basics. Hit up the middle hard with anyone and everyone. Smash it up and keep going - it was all about not giving the Lions any space to hit back on the counter.
To deny them the ball - it's hard to score points without it and the longer the All Blacks kept it, the more pressure it exerted on the Lions.
They knew that with a man advantage they should have been dominating. They needed the ball, needed to be scoring points and somewhere in their heads the thought would be building up that that they might not be able to beat a team with 14 men.
That pressure in their heads built as the All Blacks kept the scoreboard ticking over and got nearer to the 80 minutes still ahead.
All Blacks flyhalf Beauden Barrett kicked seven penalties but tries for Lions number eight Taulupe Faletau and scrumhalf Conor Murray helped level up the scores with 10 minutes to go, and then Owen Farrell could convert a relatively easy penalty, his fourth of the game, with four minutes left.
It was the first win for the Lions over the All Blacks since 1993 and the first defeat for the world champions on home soil in 48 tests going back to 2009.

RESULTS: 
British & Irish Lions 24 (T. Faletau, C. Murray tries; O. Farrell 3 pens, con)
New Zealand 21 (B. Barrett 7 pens)