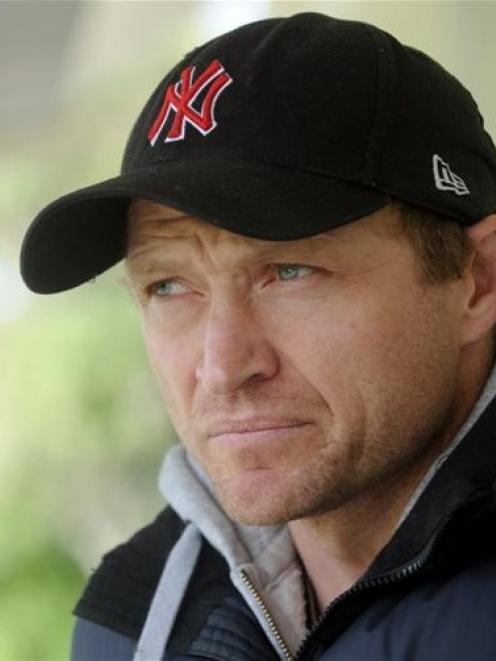 Tony Brown did not agree to help coach Otago just for the money.
He agreed to do so because he has a deep love for Otago rugby and wants to see his old side do well.
And it is just as well, because the former All Black, Highlanders and Otago first five-eighth was not certain whether the financial side of his contract would be honoured.
The Otago Rugby Football Union has avoided going into liquidation but there is still plenty of scrambling to do, with 180 creditors owed just under $690,000.
Brown (37) did not realise the financial situation at ORFU was so dire until "November-December". When he heard the union was on the verge of liquidation, his first thoughts were for its survival, rather than his immediate future.
"I was more worried for Otago rugby than anything else," Brown said in Dunedin yesterday.
"Losing a great province like Otago would be just devastating, not just for the community but for the rest of New Zealand, as well."
All Brown, who was coaching in Japan, could do was stay fast and hope for the best.
"I just did what everyone else was doing - sitting and waiting. If things did fall over, then obviously, you look to make other plans from there.
"But I was always hopeful that Otago rugby would continue. I knew, once it got so dire, everyone would stand up and support Otago and I think that is what they have done."
Otago will field a team in the competition, which is expected to start in late July or early August.
Brown and Phil Young will share the coaching duties but Brown said he was unsure whether the financial agreement he reached with the ORFU was still solid.
"I'm not sure of those details just yet. I'll wait for Jeremy Curragh [the union's change manager] to get back next week and go through those details.
"When I signed up with Otago, it had nothing to do with money or anything like that. It was just to help Otago out. I'm still involved [coaching] over in Japan, so financially, I'm going to be fine.
So I just want to do the best I can for Otago and that is my sole goal, really."
Brown, who played 80 games for Otago, agreed to a two-year term but said he would review that once he knew more.
Five contracted players have left the province but a committed core has continued to train through the crisis. Brown is confident the region has the depth to field a competitive team.
"I think the players we have here are outstanding. They are definitely good enough to play at ITM Cup level and even higher. It is just a matter of putting time and resources into those players."
Brown is looking forward to what he agrees will be a tough challenge.
"I'm definitely excited about the challenge. I do think we have a fantastic bunch of players. It is going to be a huge challenge but one which I'm sure we will enjoy. I think I can offer a lot coaching-wise and help build a solid team."
Brown had planned on bringing a couple of Japanese players out to New Zealand. Halfback Fumiaki Tanaka and hooker Shota Horie both played for Japan at last year's Rugby World Cup and had expressed interest in playing for Otago this season.
However, those plans are now in doubt. Brown said they were both outstanding players whom the public would enjoy watching. He is hopeful a suitable arrangement can be reached which would see the pair come out and play some club rugby and look to make the Otago team from there.
Brown and his pregnant wife, Alexandra, and 5-year-old daughter, Amelie, arrived in Dunedin on Thursday night.
They have bought a house in Dunedin and have plenty of unpacking to do. Brown ducked away briefly on Friday morning to get an important piece of furniture.
"I went down and bought a big-screen TV to watch the footy tonight. I love Dunedin and my wife went to university here. So we're both Dunedin people."