Sophie Pascoe has taken the silver medal in the 100 metre breaststroke SB8 classification to claim New Zealand's first medal of the Tokyo Paralympics.
Ireland's Ellen Keane won the gold medal touching .39 seconds ahead of the New Zealander last night. The Russian Paralympic Committee's Adelina Razetdinova finished with the bronze medal.
Pascoe said she's thrilled to have won what she describes as an unexpected silver medal after she initially wasn't going to enter the event.
"I'm extremely ecstatic. Originally, I was not going to race this event at the Paralympics, it was a last minute entry. The reasoning behind it was to get me into race mode and blow the cobwebs out before my four favoured events that are coming up in three days time.
"I came in ranked third, breaststroke is not my favourite event, it's Ellen's, and all power to her, she got me in that last 10m. That's when it really hurt.
"I gave it absolutely everything and really tapped into my inner mindset but it was not quite enough to get the gold.
"I'm just stoked to get a silver medal at the Paralympics in Tokyo. It was an unexpected result from an unexpected event. This is a silver medal for my country and I will stand up on that podium with pride."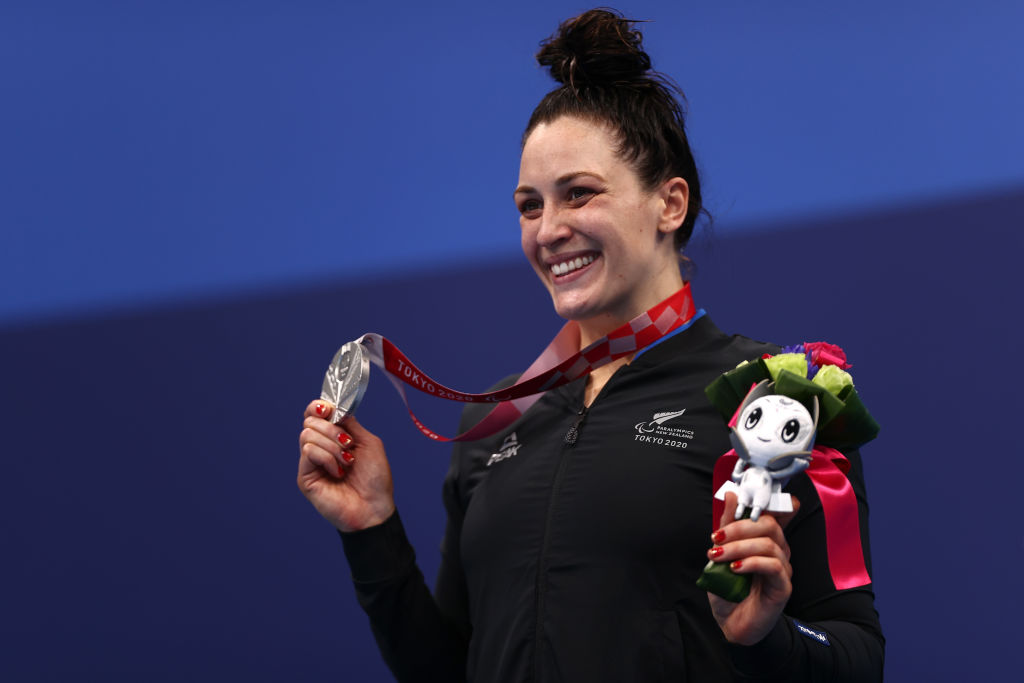 Pascoe is New Zealand's most decorated Paralympian and her silver medal was her 16th Paralympic medal - her seventh silver.
After the race she dedicated the medal to her mum, telling TVNZ: "She's always there with her Pascoe merchandise, holding a New Zealand flag. She means the world to me so this race is obviously for her today as her birthday present… since they're all in lockdown in New Zealand I can't get it to you."
Pascoe is in for a busy schedule next week.
She will compete in the 100m backstroke on Monday, 100m freestyle on Tuesday, 200m individual medley on Wednesday and finally the 100m butterfly on Thursday.
Pascoe is racing in Tokyo without her long-time coach Roly Crichton who was hospitalised with a blood infection last month and has remained in Christchurch.
The duo have been working together for 20 years but Pascoe's biomechanist Matt Ingram has taken on the coaching role in Japan.
Pascoe is at her fourth Paralympics and is one of the most experienced para-athletes in the 29-strong New Zealand team.
Out of the water she has the role of Hāpai Kara as a leader.