Proud owners of unique vehicles are encouraged to join a convoy for charity this Sunday as the Otago Community Hospice Charity Cruise and Car Show returns for the 14th time.
Organiser Ken Schumacher said the cruise was unique because it was open to all — if your car or motorcycle was road legal and unique it was eligible to take part.
There is no need to book in advance, owners can simply arrive at Hancock Park from 9am this Sunday.
As well as an entry fee, this year participants are encouraged to give a packet of biscuits for the hospice.
Judges will be awarding prizes for best of British, United States, Australian, Japanese and European vehicles, as well as best motorcycle.
This year local band The Foxy Tones will entertain the crowd with music from the 30s and 40s.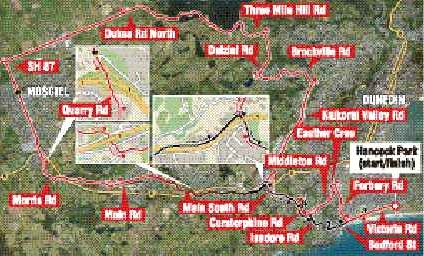 At about 1.30pm a convoy of vehicles will tour through Dunedin and Mosgiel.
Otago Community Hospice chief executive Ginny Green thanked Mr Schumacher and his team for organising the event.
The hospice relied heavily on community fundraising to help bridge the gap between costs and government funding.
"We need to raise $3 million and it's been a bit tough this year so far.
"We are about $65,000 behind where we would normally be."
 - To give visit the Otago Community Hospice website or phone 0800 682 464.