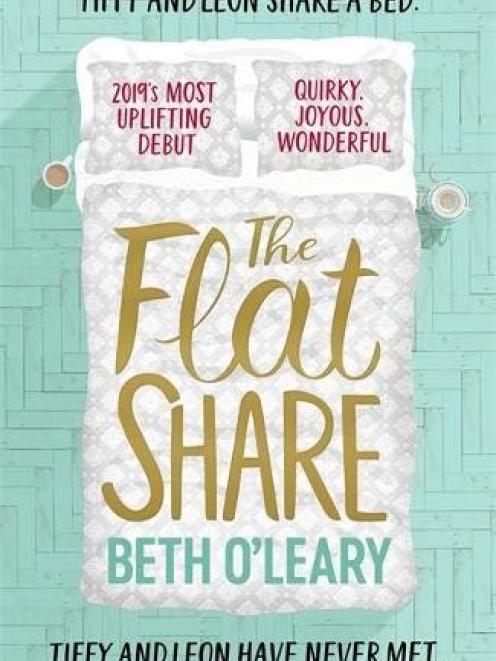 THE FLATSHARE
By Beth O'Leary
Reviewed by Jess Wilson
Beth and Leon share a flat, but have never met.
When quiet, reserved Leon seeks a flatmate to share his one-bedroom home, it is the solution to bubbly, eccentric Tiffy's problems.
Looking for somewhere to live after breaking up with her boyfriend, Tiffy moves into Leon's flat, without having ever met him.
The two occupy the space at opposite ends of the day, as Tiffy works at a book agency during the day and Leon does nightshift at a hospice.
They manage to avoid running into each other, until one badly-timed encounter changes everything.
Leaving each other handwritten notes around the flat starts as an easy way for them to communicate about mundane things like left-over meals, but things slowly get more personal and Tiffy and Leon learn more about each other, such as Tiffy's troubles with her abusive ex-boyfriend and challenges at work, or Leon's fight to get his brother out of jail.
The story is told from both characters' perspectives, jumping from one to the other each chapter.
Their chapters are like their notes — Tiffy's are full of colour and detail, while Leon's are direct and concise.
But, as the saying goes, opposites attract.
The Flatshare is easy to read and full of surprises.