From the invitations, through to the bouquet, jewellery, table decorations and even groomsmen's socks - you can add pops of your key colour everywhere.
Choosing a theme may be as simple as using your favourite colour or flowers. However, if you are in need of some inspiration, the internet and bridal magazines offer an endless source of ideas. Here are some of the trending ones:
NAVY BLUE
Make a move away from straight black and try the ever-classic navy blue.
This sophisticated, regal, colour lends itself well to other trends mentioned here, but also to the full run of pastels and bright bold punches of yellow and orange.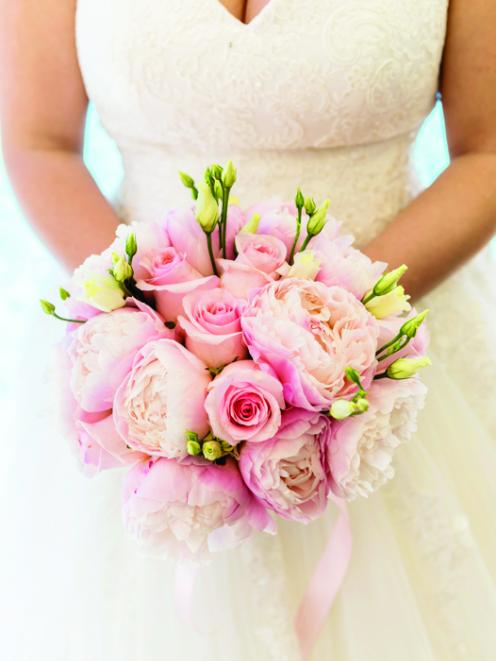 BLUSH
This romantic shade can be as delicate or bold as you like. Stick with one shade — soft powder — or go full spectrum and mix in deeper mauves or popping fuchsia.
From modern elegant, to classic vintage, this colour is versatile and instantly beautiful.
GREENERY
The 2017 Pantone Color of the Year lends itself perfectly, and with little wonder, to the rise in popularity of foliage and greenery taking centre stage in bouquets and wedding venues, and outdoor woodland themes.
If you are looking to make it slightly sleeker, add contemporary white for a fresh balance.
METALLICS
Adding a bit of glitz and glam, metallics are easy to incorporate as accents or as a key colour.
Pantone's 2018 colour forecast sees them move into more neutral shades, and pearlised or translucent sheens will feature.
Try gold or copper cutlery, edible gold paint on your cake, or iridescent jewellery.