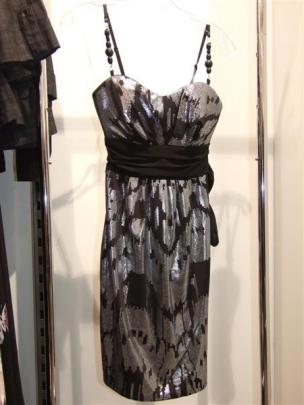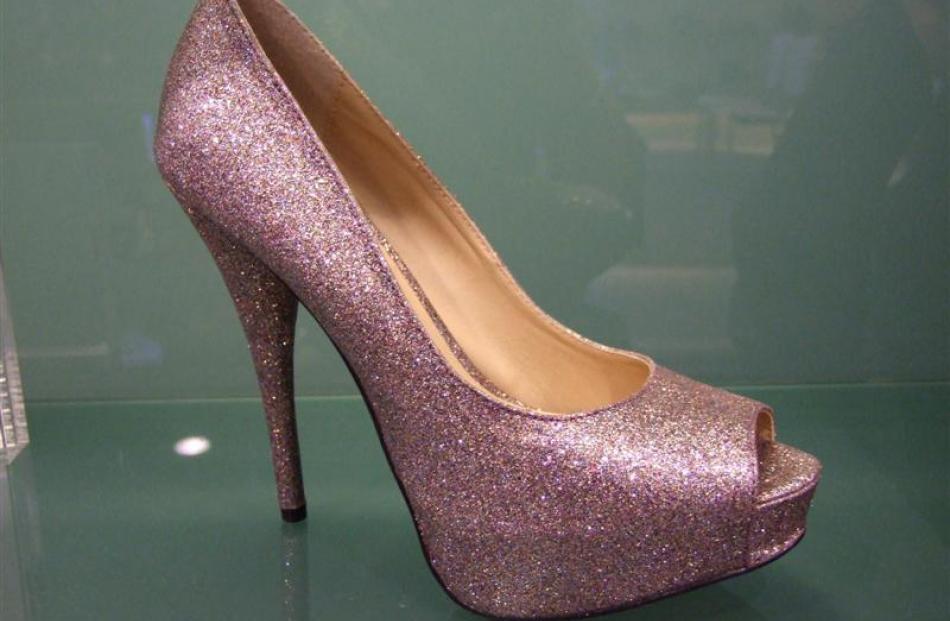 Put some sparkle in the wardrobe for the summer parties ahead. Jude Hathaway reports.
This year's summer fashion line-up gives those heading out to pre-Christmas and New Year parties the chance to sparkle and shine so vibrantly as to even nudge the decorations from centre stage.
No, it's not about tinsel and baubles or dressing up exactly like the Christmas tree - that could be catastrophic - but rather taking advantage of the fabulous contemporary fashion fabrics that give a whole new meaning to metal.
Tone-on-tone printed metallics are a winner; but don't forget the opulently beaded silks and sequinned garments or the colourful prints tricked with sequins and diamantes. Some velvets, too, are finished with, a silvery sheen. All cause a spark.
In the recent autumn/winter shows in New York, Paris, Milan and London many notables of the fashion design fraternity pushed metallics down the runway in a swathe of styles including gorgeous gowns, dresses, skirts, jackets, tops and trousers.
Givenchy, Giorgio Armani, Gucci, Ferragamo, Herve Leger, Luca Luca and Elie Tahari were among the international design heavies that turned on the gleam and the glam.
Reinforcing the trend were many celebrities and fashion doyennes spotted during the fashion weeks who had chosen gowns that glowed. Among these were Heidi Klum, of television's Project Runway, and top model Kate Moss.
While Klum and Moss both wore short metallic dresses at one or other of the week's events, businesswoman and former model Elle Macpherson was out shopping in casual mode stylishly turning down the amps of silver slim-line trousers by teaming them with a slouchy knit top.
So, it's not just dressier "dos" that are a good time to shine.
The many forms of metallics include silvers, golds and gunmetal greys. While some finishes resemble liquid metal, others take on the look of a dark iridescent night sky. They gleam and shimmer; they're sharp, sophisticated, showy.
Adding compelling vintage appeal are the lames and Lurex that injected high-powered glamour at times last century.
Sequins, too, have been glamorising women's apparel for even longer.
Evidence exists that gold sequins were used for decoration on clothing in the Indus Valley as early as 2500BC and that although coins are still used as sequins in some cultures, modern types tend to be made of plastic.
So what does one choose - gold or silver finishes?
Gold tones are usually a great choice for those who suit warm colours, while silver will be the one for those who best suit cool colours, pale greens and blues.
And if the budget doesn't stretch to a big ticket item, there's still the chance to add that little bit of sparkle. Along with fabulous star-studded jewellery and makeup lines are ranges of evening bags, footwear and glamorous scarves with the glitter factor.
No. The Christmas tree just does not stand a chance!