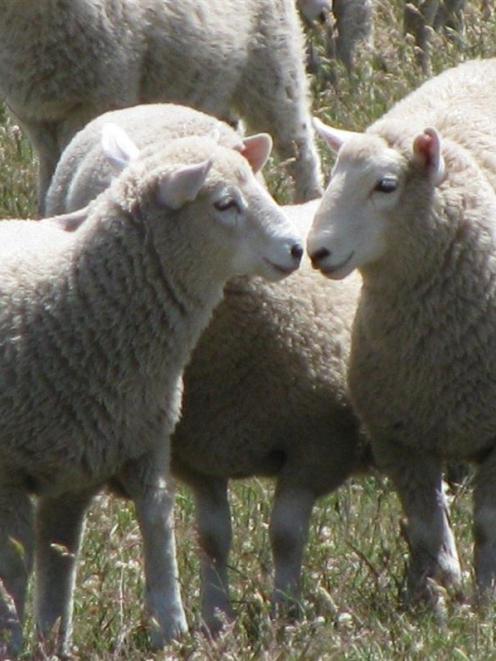 An expectation of interest rates increasing and the likelihood of some easing in commodity prices over the next 12 months has seen a slip in farmer confidence.
The latest Rabobank rural confidence survey showed 42% of New Zealand's farmers expected the agricultural economy to improve in the next 12 months, down from 56% last quarter, while 13% expected conditions to worsen, up from 5%.
The decline was likely related to an expectation that record high dairy prices had peaked, while interest rates were likely to increase, which might contribute to a flow-on effect across other sectors in the coming 12 months, Rabobank New Zealand chief executive Ben Russell said.
Confidence among farmers had been strong over the past three quarters and, while there had been some easing this quarter, there remained broad optimism and ''strong fundamentals'' in some sectors, Mr Russell said.
Sentiment among horticulture producers was stronger than in the broader farming community, likely due to a recovery in the kiwifruit industry following the PSA outbreak and stronger prices.
The survey was completed before the Reserve Bank's announcement of an increase in the official cash rate to 2.75% earlier this month.
That would significantly tighten cash flows for those farmers carrying significant debt and might modify decisions around investment intentions, Mr Russell said.
Farmers' assessment of their own business viability improved in the quarter, with 75% reporting confidence in the overall viability of their farm business, up from 67% previously.
That was a result of the improved seasonal and market conditions experienced over several previous quarters, he said.
For the first time, the survey questioned farmers on human resources and found that, among those surveyed, 32% found it difficult to attract and retain labour in the region.
Dairy farmers had less trouble in that area than other sectors.