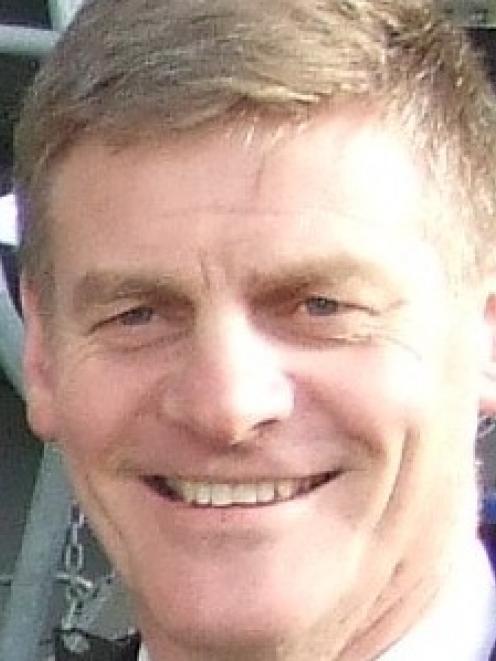 Finance Minister Bill English has joined the chorus expressing concern about the New Zealand housing market and the debt funding its growth.
In a speech yesterday, Mr English said real progress in increasing long-term savings was within grasp.
''It will be a shame to throw it away on another risky housing cycle. Our households are on average already among the most indebted in the developed world.''
Progress on debt reduction had slowed and household debt was rising again as the housing market heated up, he said.
House prices in Auckland and other growth markets were forecast to rise from levels which were already high by any international standard.
The current rate of house price inflation, if it continued, was likely to be accompanied by higher interest rates and higher exchange rates.
Exporters were already struggling against a high dollar and households with high debt levels would be adversely affected by increased interest rates, Mr English said.
Recent international experience showed periods of fast-rising house prices could create financial instability for households and the financial system when prices finally dropped.
''We will act where we can to reduce these risks,'' Mr English said.
Decisions to stop or restrict housing development where populations were growing had an effect on the whole economy, not just the local neighbourhood.
''Regulations that drive up housing costs push many families into higher debt, making every New Zealander more vulnerable when things go wrong.''
The Government would continue to work with regulators, builders, developers and councils to improve housing affordability. New Zealand must achieve more affordable housing, Mr English said.
In his speech, Mr English also indicated a ''no surprises'' Budget on May 16. The Government's books would return to surpluses in 2015 and debt would be kept under control.
---
At a glance
• No-surprises May 16 Budget.
• Surplus still forecast for 2015.
• Help will continue for Christchurch.
• Public services will improve, despite tight fiscal constraints.
---