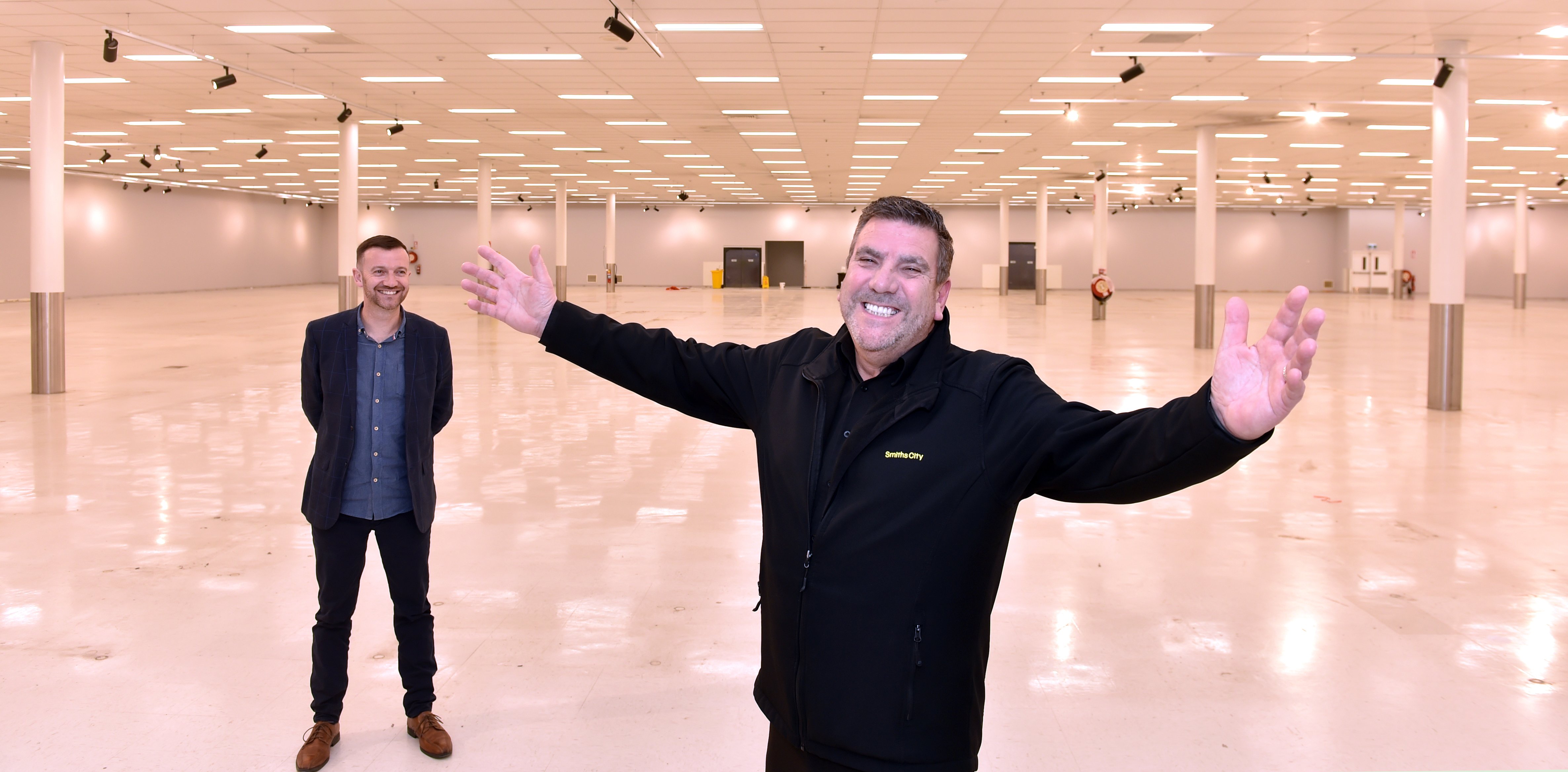 Smiths City says it is happy with the information it has been given by Meridian Mall managers around the earthquake safety of the building where it will soon be based.
The Christchurch retailer announced it would take up residence on the third floor of the Meridian, in Kmart's former premises, at the end of September.
Meanwhile, in a late development yesterday, Kmart said it had been unable to find a temporary base in Dunedin, and redundancies might be inevitable.
Smiths City chief executive Tony Allison said the company was attracted by the foot traffic it would get at the mall.
"It gives us an opportunity in the centre of the city where retail is very strong in central Dunedin compared to ... a number of other centres around New Zealand," Mr Allison said.
"The connection to the university, the connection to the foot traffic, being centrally located, in our eyes, should pull in more customers and give us more opportunity."
The store has a rear dock where customers and staff will be able to move bigger items typically sold by Smiths City into vehicles.
There would be no job losses at Smith City Dunedin as a result of the move.
The company would not say how long its lease agreement at the mall would be.
Kmart announced last month it would not reopen its Meridian Mall store after it shut in late March, when New Zealand went into lockdown.
The company had cited concerns about earthquake strengthening needed at the mall, but it was also known to be looking into other possible sites.
Last night, a Kmart spokesperson said the company was "very sad" to announce it had been unable to secure a temporary site.
"We have explored many potential locations, but have not been able to find one that is commercially viable for us as a business. This means that we will not be able to operate a temporary Kmart site, as we had hoped."
The company was working through "more permanent plans", the spokesperson said, but acknowledged its 60 employees faced an uncertain future.
"Over the coming weeks, we'll be working with our team to explore suitable opportunities for redeployment within our store network, or within the broader Wesfarmers business. If we are not able to provide our permanent team members with meaningful work, we will provide them with redundancy pay in line with their employment contract."
Asked why the level of strengthening at the Meridian was not good enough for Kmart but his company was happy to move in, Mr Allison said he was comfortable with what Meridian Mall managers Oyster Property Group had told him.
The owner of Smiths City's soon to be former site in Andersons Bay Rd, Martin Dippie, said he had three parties interested in that site. He would not be drawn on who those parties were - nor the suggestion one of them might be Kmart.
Vodafone has found a temporary site after leaving the Meridian Mall.
Vodafone retail chief executive Justin Lobb said the company had taken up temporary residence at 197 George St, formerly a Spark store.
The company said it left its former store because of "health and safety reasons"- widely believed to be problems with the earthquake strengthening needed at Meridian Mall.
Vodafone is operating using a "Dunedin virtual store" for the time being, where customers can book to see staff or speak to them online.