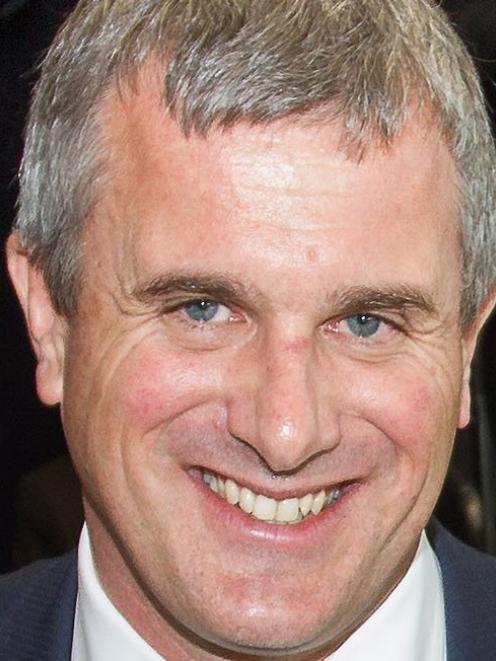 Independent Mid Canterbury dairy company Synlait increased lifted its profit 70% to almost $20 million for the full year, meeting its downgraded profit forecast made in May.
The Dunsandel-based dairy processor, with 160 mainly contracted suppliers, boosted overall milk supply 6.8%, to 49.9 million kilograms of milk solids, which was up 7.6% on full-year forecasts, and underpinned a climb in manufactured volumes from 91,229 tonnes to 96,492 tonnes for the year.
While delivering a strong result, Synlait booked an estimated $4.1 million foreign exchange hit, wrote off $7.5 million of infant formula, missed $8.3 million in anticipated formula profit and increased its debt level by about $100 million more than forecast, to bring forward growth projects.
Synlait Milk chairman Graeme Milne said the focus during the year was to deliver on promises made to shareholders when Synlait listed on the stock exchange last year.
''Profitability was on target with our prospective financial information, driven largely by a favourable product mix that enabled the business to make the most from the period of very high world market prices,'' he said.
Synlait shares closed up 2c at $3.32 yesterday.
Craigs Investment Partners broker Peter McIntyre said the market would take confidence in the result and revenue growth, and Synlait's plans to boost growth in capital expenditure, but of concern were increasing capital expenditure costs, global commodity prices and uncertainty over China, both regulatory and demand.
''The outlook is a bit murky, with expectations of a stronger European milk season, which could push prices down, but the regulatory changes in China appear to be stabilising,'' he said.
In May, Synlait missed out on the initial round of accreditation to become a manufacturer and supplier of infant formula to China, a process which was prompted by the earlier Fonterra botulism scare.
Mr McIntyre noted weaker global milk prices meant increased profit margins on infant formula and Synlait was targeting formula to become 50% of its business.
Contract suppliers' average milk price, including seasonal and value added premiums, was $8.31 per kilogram, the highest in five years and eclipsing last year's $5.89 payout.
Revenue for the year to July was up 43%, from $420 million last year to $600 million, earnings before interest and tax (Ebit) rose 14.6% from $28.3 million to $32.4 million, while after-tax profit was up 70%, from $11.5 million to $19.6 million.
However, Mr Milne said achieving targeted premiums and gross profit margin for specialised ingredients, when world market prices were high, proved challenging.
''Along with the development of our nutritionals business being set back by regulatory change in the important Chinese market, it meant the profitability advantages over and above prospective financial information we experienced in the first half of the year were largely eliminated,'' he said in a statement.
Capital expenditure leapt from $6.43 million a year ago to $95.8 million, while spending over three years on six growth projects rose from $189 million to $239 million, the lion's share being $135 million on a third drier, plus a dry store, canning facility, laboratory and lactoferrin manufacturing facility.
Mr McIntyre said bringing forward construction of drier 3 and lactoferrin plant meant debt was up 61%, from $182 million to $294 million, well above earlier forecasts. Debt gearing rose almost 16% to 45.4%.
The drier 3 and lactoferrin projects were largely the drivers of future growth prospects, and now was the time to invest, given the low interest rates and bank loan facilities available, Mr McIntyre said.
Synlait managing director Dr John Penno said Synlait now produced product for four of the world's leading multinational infant formula companies, and was in discussions with each of them about increasing volumes, manufacturing higher-value products and collaborating on research and development opportunities.
''China remains an important focus for us. The disruption caused during the year by the regulatory changes is easing and we are well positioned to take advantage of improved returns from increased sales in this market,'' he said in a statement.
In May, Synlait cut its profit forecast for the second time this year, because of declining profit margins. It revised its expected after-tax profit range from $25 million-$30 million to $17.5 million-$22.5 million.
While drier 3 for infant formula will take a year to complete, Mr Milne said a 22,500sq m dry store expansion, the lactoferrin extraction and purification plant and blending and consumer packaging plant were all complete.
• Fonterra delivers its full year result tomorrow.