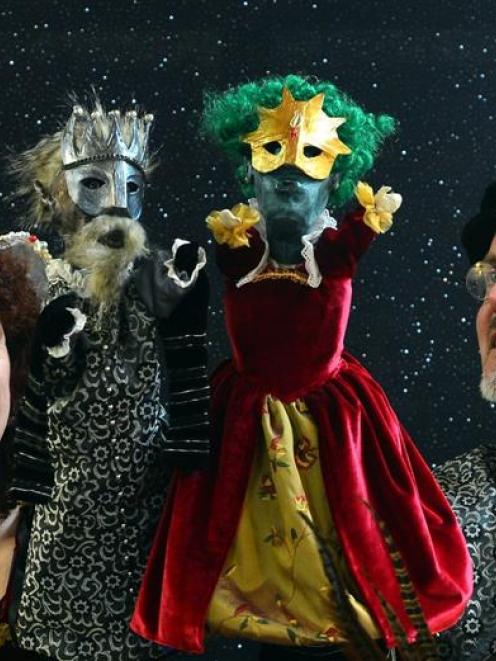 The Dunedin Medieval Society's midwinter puppet show at the Dunedin Public Art Gallery on June 22 attracted such a large audience that dozens of people were turned away.
However, those who missed out will have another opportunity to see the programme based on classic medieval and renaissance stories when the society stages extra performances on Saturday at 1pm and 2.30pm in the St Paul's Cathedral crypt.
The shows feature a range of puppetry styles - including glove puppets, shadow puppets, and giant puppets - and are accompanied by live music of the period.
As the original funding for the show does not cover repeats, there will be a small charge. However, it has been kept as low as possible at $5 for adults and $2 for children.
It is strongly recommended that people book to avoid disappointment: email Jonathan (ignatius@dunedinblog.co.nz).