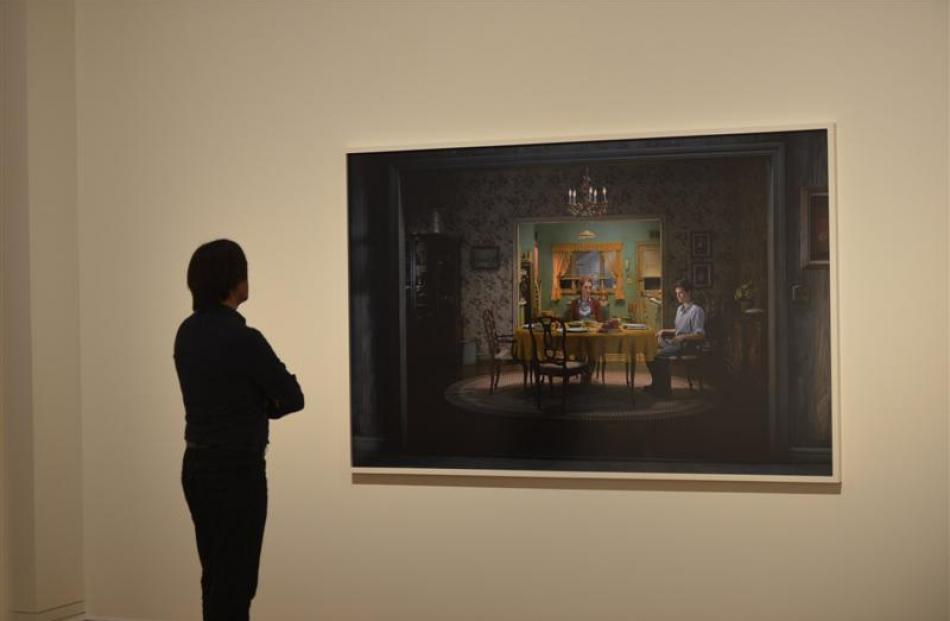 Big has been beautiful in the Dunedin Public Art Gallery this week.
One of the largest photographic exhibitions to be shown in Otago will be exposed today. The first New Zealand exhibition by New York photographer Gregory Crewdson, ''In a Lonely Place'', is dominated by expansive 2.8m by 1.5m works inspired by film noir.
''You very rarely see production values like this in a photographic exhibition in this part of the world,'' DPAG curator Aaron Kreisler said this week.
''He sets each photograph up like a film shoot, with a big crew and controlled, locked-down locations. The works have a cinematic gaze. It's a frozen moment in time, with a sense of uncertainty and loneliness, where you're wondering what has happened and where it's going.
''It's a collision of real and fantasy, about the post-industrial decline of America.''
The exhibition features Crewdson's Beneath the Roses, Sanctuary and Fireflies series.
''In a Lonely Place'' opens at the Dunedin Public Art Gallery today and runs until January 26.