---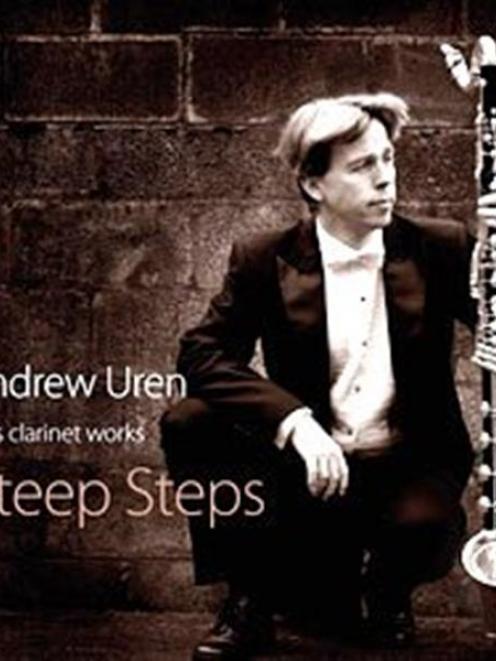 • "Melancolia". Patricia Petibon (soprano), Orquesta Nacional de Espana. Deutsche Grammophon CD.

The stunning coloratura singer, acclaimed for interpretations of French Baroque music, indulges in her love of Spanish music on an entertaining disc. The 17 tracks frolic from zarzuela to art and folk song, the popular Aria Cantilena of Brazil's Villa-Lobos, the traditional Afro-Brazilian Ogunde uarere, and the premiere of a Nicolas Bacri song cycle Melodias de la melancolia dedicated to Petibon.
The alluring programme is exciting as well as melancholic, with flamenco musicians teaming for the hit song Adios, Granada and Castellano's folk tune El vito. De Falla's aria Long life to those who laugh (from La Vie Breve) is full of joy and passion. Torroba's La petenera, and songs by Granados, and Turina also sparkle with light and life.
Highlight: enjoy Giminez's rapid tongue-twister La Tarantula.
• "Steep Steps". Andrew Uren (bass clarinet). Atoll CD.
New Zealand's Andrew Uren is adept on bass clarinet, proving himself, with fine assisting musicians, to be world-class in 80 minutes of extraordinary works for his instrument. Kiwi composers Eve de Castro-Robinson (These Boots), John Rimmer (AU), Peter Scholes (Wireless for bass clarinet), James Gardner (Charge and Knot) contribute works. US composer Elliott Carter wrote title piece Steep Steps and others are by Gerard Brophy (Australia), Anthony Gilbert (UK), Claudio Ambrosini (Italy) and Iannis Xennakis (Greece).
They are modern styles but this repertoire is strong, Uren waiting 20 years to assemble it. The soloist shows amazing ability to obtain high harmonics, also raucous or refined multiphonics, from an instrument more famous for its rich velvety bass register.
Highlight: These Boots for jazzy kicks, Ambrosini's Cappriccio detto l'Ermafrodita amazes
---