Getting a part in Opera Otago's production of The Mikado has uncovered a surprising family history for dancer-singer Kristina Saul. She tells Rebecca Fox about following in the footsteps of her great-grandmother.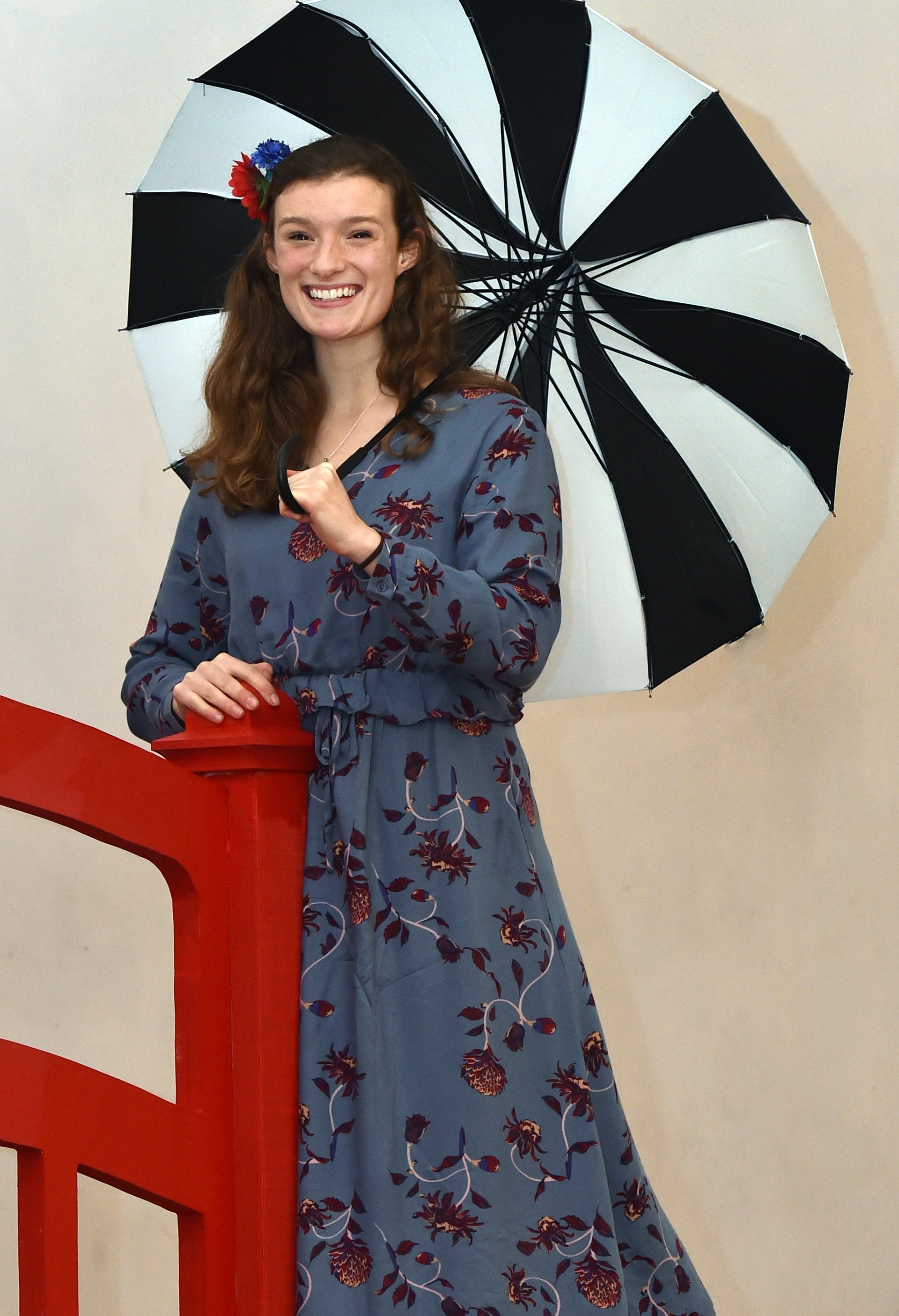 Ninety-nine years ago, hat maker Nellie Whitehouse trod the boards of a London theatre in the chorus of Gilbert and Sullivan's The Mikado.
A photograph shows her dressed in a heavily embroidered kimono with her face painted Japanese-style and holding a fan.
The discovery of this photograph recently has brought new meaning for Whitehouse's great-granddaughter Kristina Saul.
She had just auditioned and got the part in the chorus of Opera Otago's The Mikado.
Coincidentally her grandfather had recently shown her mother a picture he discovered buried in family mementoes - the photograph of her great-grandmother in costume.
Apparently Whitehouse had always wanted to be on stage but only got the one opportunity - The Mikado. She was married soon after, moved to New Zealand and had two sons, one of whom is Saul's grandfather.
''Then there was the Depression, the war and as the time dictated she was dedicated to her children.''
Her great-grandmother lived to be 102 and wrote poetry until the day she died.
Learning about this family history means a lot to Saul.
She has always felt the odd one out in her family with her desire to get involved in musical theatre.
''I had no idea until this year that anyone in my family had done any professional theatre.''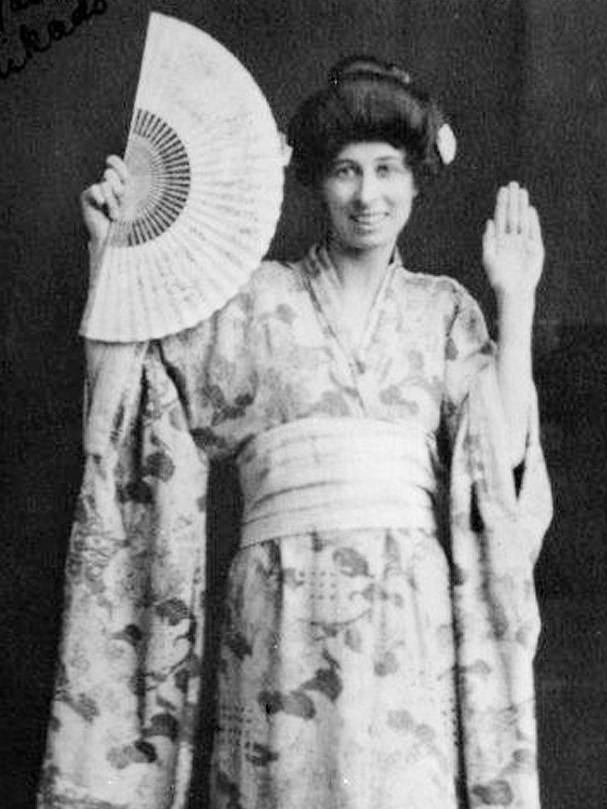 Saul grew up begging her mother for a chance to get involved in theatre but had always been told her family were ''trampers and skiers''. So instead Saul took up dancing.
It was not until she got to university that she took up singing, studying under Judy Bellingham.
However, it was also not without a fight. Saul was studying physiotherapy, a full-time course.
''I had to fight to do physio and music alongside it. No-one had done it before.''
Saul has now graduated and is half-way through an additional qualification which will enable her to work with singers on their voices.
Learning about her grandmother's story has made Saul even more determined to enjoy the opportunity she has to perform.
''It is so special that I get to do this show now, and it really does feel as if I was meant to do this show for my great-grandma Nellie.''
The whole thing had ignited an interest in her family heritage in general.
''It shows looking at old family photos and talking to family is important.''
For director Bryan Aitken, Saul's story highlights many of the benefits today's cast of young women have that those who went before them did not.
The Mikado, written by W. S. Gilbert and Arthur Sullivan, was first performed in 1885, a political comedy set in a fictional Japanese village.
As such it requires the cast, which includes singers Claire Barton, James Adams, Scott Bezett, Erica Paterson, Alex Derby and John Milligan, to come to grips with Japanese mannerisms and its patriarchal society of the time.
''New Zealand women got the vote in 1893 but Japanese women didn't get to vote until 1947. The young women today have so much equality they no longer are aware of the challenges faced by women elsewhere.''
Aitken was blown away when he realised every woman in the room on the first rehearsal day was wearing jeans and trainers.
''These young Kiwi women are used to wearing jeans and boots and striding around, so the courtly movement of the production is proving difficult and humorous. Stylised movement and subtle finite gesture is unknown to them.''
Then when he asked the cast to wear a skirt to rehearsal, many of them had to go out and buy one.
''So much of the show relies on the look and style of the piece.''
He also soon came to the realisation many of the cast did not know how to walk in rhythm, something admittedly not often needed in an opera setting.
''It was a minor shock. For someone of my generation it's been a bit of an eye-opener.''
Aitken has played with the look of the operetta using striped umbrellas rather than parasols - using them is something else the cast has had to learn.
Instead of the traditional kimono that Saul's great-grandmother wore, the women will be wearing a kimono-like top-half with shorter skirts on the lower-half while the men will be wearing ''enormous'' Japanese pants with waistcoats and bowler hats.
''It's an anachronistic look to production. I'm not doing Japanese make-up either. I've gone back to the original Gilbert ideas of poking fun at a hierarchical system in politics.''
Opera Otago, under the musical direction of John Buchanan, is also collaborating with players from the Dunedin Symphony Orchestra.
To see
The Mikado, Opera Otago
Mayfair, South Dunedin
August 3-10.