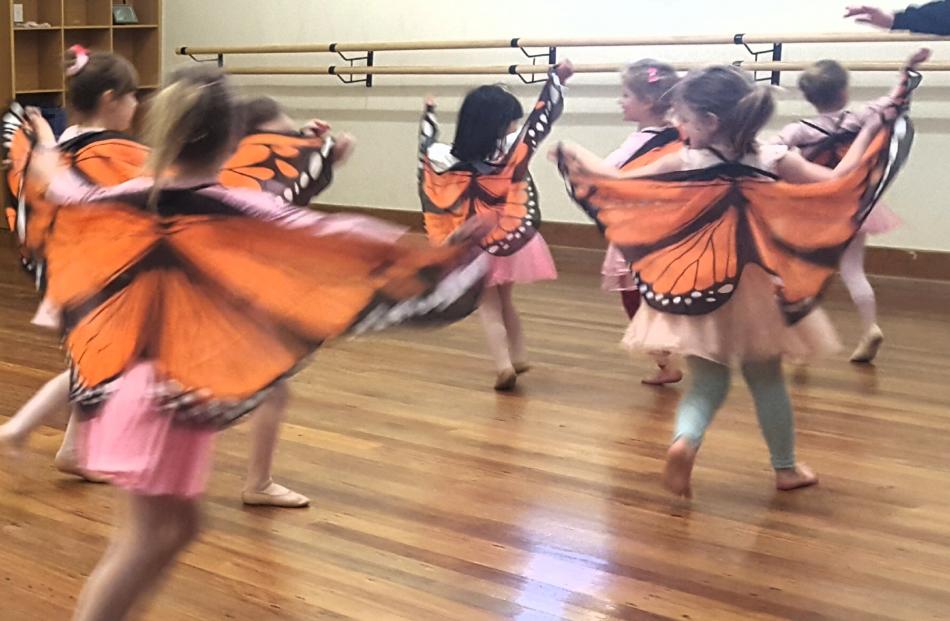 The Studio has been training dancers in Dunedin for over 45 years, many of whom have gone on to make dance their career. [Most recently Tatyana Carr graduating from the Alberta Ballet School in 2019 & Jordan Mullin graduating from The Royal Ballet School London & now dancing with the Staatsballett Berlin] Principal Robyn Sinclair feels that although this is a fantastic achievement, the most important part of learning dance is enjoyment. "Lets face it, most students attend class because they want to dance, if you produce a dancer, then that's a bonus"
Teachers at the studio continue with their own professional development by attending courses & workshops to enhance their qualifications & knowledge. Ms Sinclair has recently completed The Perfect Form Physiotherapy Flexibility Intensive & has become a licensed RAD Silver Swan Tutor [Silver Swans ballet classes are targeted at dancers over 55]
Tuition is offered in RAD Classical Ballet [Pre Primary–Advanced 2], NZAMD American Jazz [Grade 1–Solo Seal], Adult Jazz or Ballet classes, NZAMD Hip Hop, NZAMD Stretch, Leap & Spin, Creative Dance for 4 year olds, Mum & Me Creative Dance for 3 year olds & a caregiver & Adult Keep Fit classes. Additional classes to extend dancers include, Musical theatre & extension classes in Progressing Ballet Technique focusing on core stability & Muscle memory. Recently updated the RAD ballet syllabus showcases pure classical technique alongside neo-classical movements with inspirational music.
Classes begin with fresh syllabus work at the start of each year so it is important for parents to understand that this is the best time for your child to begin lessons.
The end of year concerts are always a spectacle & 2019 will be no different, showcasing a wide variety of dance styles from performers ranging in age from 3-over 60.
Enquiries are being taken for 2020.