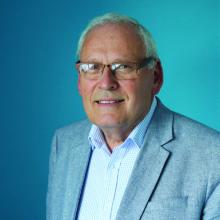 Well, it's the end of an extraordinary year, and I want to say thank you.
Thank you to the community for everything you did and continue to do to avert the public health crisis of COVID-19. Everyone in the health system, who would have needed to face the virus every day, were protected by the actions you took and we are very grateful.
Thank you to all of our staff, volunteers and health providers right across the community for everything you do to care for us all.
Thank you to the unrecognised workforce of family members, iwi, friends and neighbours, for your daily efforts to check in on those who need support, and help keep each other well.
It is a busy time of year, and our plea now is that if you are feeling unwell, don't leave it until it's an emergency – please go to your GP.
This is especially important if you have an ongoing condition that could flare up. Put plans in place to help you stay well this holiday season.
It is extremely important that we save the emergency department for emergencies. For less urgent injuries and conditions, please go to your GP or urgent doctor.
And of course it is essential that as we move around the country over the holiday season we do not give COVID-19 any opportunity to take hold. If the virus does make it into the community, we need to have the best possible chance to stop it in its tracks. That's why using the contact tracing app and observing hygiene precautions are so important. And if you experience cold and flu symptoms, please get tested immediately. And share this advice with family and friends who may be visiting you. It's free for everyone with symptoms, no matter where you normally live.
Thank you again for everything you do to help care for our community. May I wish you all a safe and happy festive season, and a much less dramatic 2021!