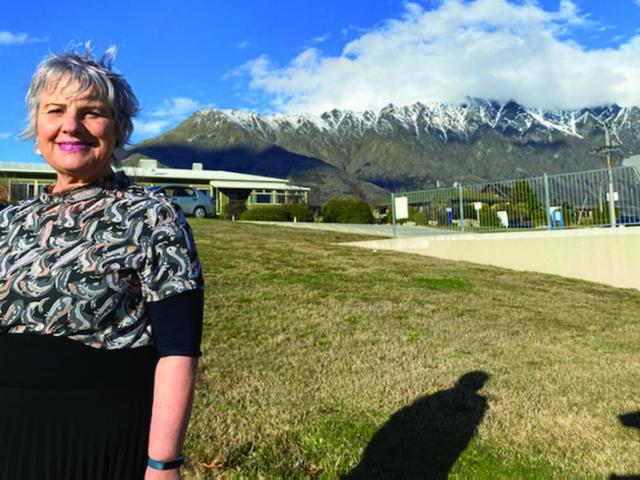 A $3 million, two-year fund to support psychosocial wellbeing in Southern communities worst affected by the COVID-19 pandemic restrictions has been welcomed by Southern DHB and Te Hau Toka Southern Lakes Wellbeing (formerly known as the Central-Lakes Mental Wellbeing Recovery Group).
The fund is part of the Government's Tourism Communities: Support, Recovery, and Re-Set Plan and will be administered by Southern DHB, with the guidance of Te Hau Toka. It focuses on the tourism-dependent Queenstown Lakes and Fiordland communities that have been severely hit by the lockdown and travel restrictions.
The Plan also includes a range of initiatives to support the recovery of hard-hit communities, as well as national initiatives to create a more sustainable model for tourism.
Southern DHB's Mental Health Director of Allied Health, and chair of Te Hau Toka, Adell Cox, says the psychosocial support fund means key opportunities the group has identified for supporting the community – such as extending the rollout of the Mental Health 101 programme – can now be fast tracked.
Te Hau Toka will also progress co-design work with affected communities to find the best ways of meeting their needs, and establish a process to evaluate and support further initiatives that may be proposed by the community, Cox says.
"It has been a very tough 12 months for industries and communities that depend on travellers, and for our international residents who are far from their families and friends and may be witnessing very tragic effects of the pandemic from afar.
"In the past year, we've worked closely with agencies and affected communities, and have a good sense of what's needed to help. In particular, we see opportunities to support our business communities, new parents, migrant communities, young people and some of our older population."
Te Hau Toka Southern Lakes Wellbeing
Te Hau Toka Southern Lakes Wellbeing was formed following the COVID lockdown in 2020 to activate the local COVID-19 Psychosocial and Mental Wellbeing Recovery Plan, aligned to the national Ministry of Health Kia Kaha, Kia Maia, Kia Ora Aotearoa. Its aim is to facilitate connections, provide trusted information, and drive actions to support the mental well-being and recovery of our communities.
Check out these other Better Health South stories:
Board Update
Green light for Green Star
National Bowel Screening team up with Ritchies Transport
Seamless transition for Alexandra-based Primary Birthing Unit
COVID vaccine rollout progressing at pace