Prohibition Smokehouse launches its new restaurant in the Octagon today, with some amazing contemporary concepts in food.
Moving into the spectacularly renovated space at 10 the Octagon (previously Craft Bar) offers the ambitious team an opportunity to expand on what they were previously doing at their St Andrew St premises.
While some aspects remain, there are innovations to tantalise dedicated food-lovers, and a real desire to up the hospitality game in the Octagon, Dunedin, and the region.
With the experience of Vault 21 owner Andre Shi and executive chef Greg Piner, and Prohibition Smokehouse head chef Mike Bunn, the new restaurant is instantly a must-visit location.
''This is a better location to justify the service and the product that we offer,'' Andre says. ''The Octagon is the place to be, and Ithink this restaurant will add more value to the local district.''
Much of the menu will remain, witha strong focus on healthy paleo-inspired options. Proteins are certainly taken very seriously at the Prohibition Smokehouse, and at the new Octagon location they're taking cues from what's happening in cuisine internationally.
Dry-ageing of meat is a speciality, with large cuts of beef taking on increasingly complex flavours as it is stored for weeks, and even months. Head chef Mike compares the ageing process to the reduction involved in making a good sauce, with increased flavour the more it's reduced.
''It's the same with our aged meat —it's going to be extremely tender, it's just amazing food,'' he says. ''And we're going to try to push some of the meat to 90 days.''
On view is a charcoal robata grill — the first of its kind in Dunedin —so customers are able to watch their meat being cooked to perfection, and converse with the chef preparing it. This dialogue will help with understanding the process, while encouraging customers to try new things.
As executive chef Greg explains, people are increasingly interested in the provenance of the food they eat, and at Prohibition Smokehouse they can tell you the story behind everything.
''If you come and have a sirloin, we can tell you the farmer's name, and where it's come from,'' he says. ''And later next year you'll be able to see the captain who's caught your fish, or there'll be live footage of the boat coming in with the fish on. People really want to know where their food has come from.''
The restaurant is also offering another unique service for its dedicated clientele, inspired by what's happening at high-end New York steakhouses.
Customers can buy a whole slab of steak, which will then be stored and managed by Prohibition Smokehouse as it dry-ages.
''They can tell us in advance how much they want, and we'll have it ready, so as soon as they come in we can cook the meat,'' Mike says. ''And they can see the slab with their name on it, how much weight is left on it, and the date for the ageing. They can experience it from a lower age, to when it gets more flavour and depth.''
It's a great service that will surely prove popular with local food-lovers.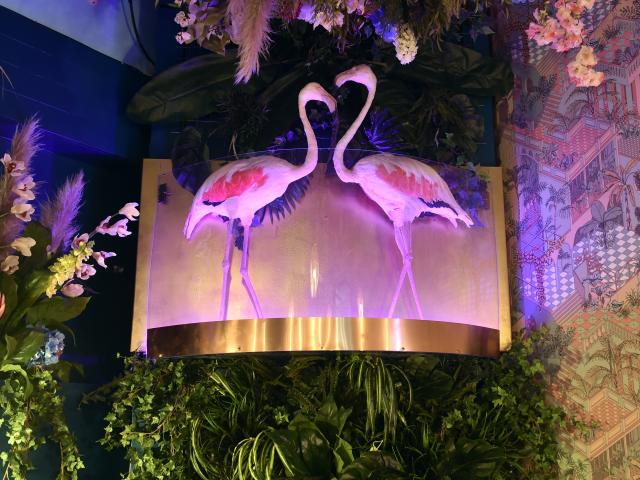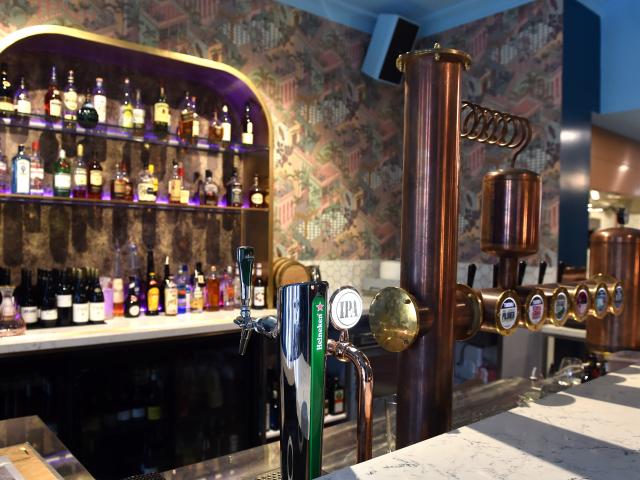 As well as evening dining, in the new year, Prohibition Smokehouse will also have a lunch menu, which will be perfect for those working around the Octagon. Greg says they'll be offering fast simple healthy options for those on the go.
However, it will be tempting to settle in for a long lunch, as the de´cor of the restaurant is sumptuous to say the least.
Over a year in the planning, and almost six months in the execution, the new Prohibition Smokehouse certainly has a style of its own.
The design, which was all done in-house, was Miami Vice-inspired. The tropical 1980s theme extends throughout, with pink flamingos, a stone fireplace, tiling, gorgeous light-fittings, and ostentatious wallpaper that was specially imported.
Andre would like to thank his team, and all those involved in the renovation, for helping make the new Prohibition Smokehouse a reality. But with such a focus on great service, he says the real work starts now.
''It's exciting, but it's a new beginning and it's not finished yet,'' Andre says. ''You don't need just a good venue, and a good renovation: most important of all is the service that we provide and the product that we sell. We really want to lift the hospitality game as well as the service being offered in the Octagon.''
The following businesses are proud to support Prohibition Smokehouse: