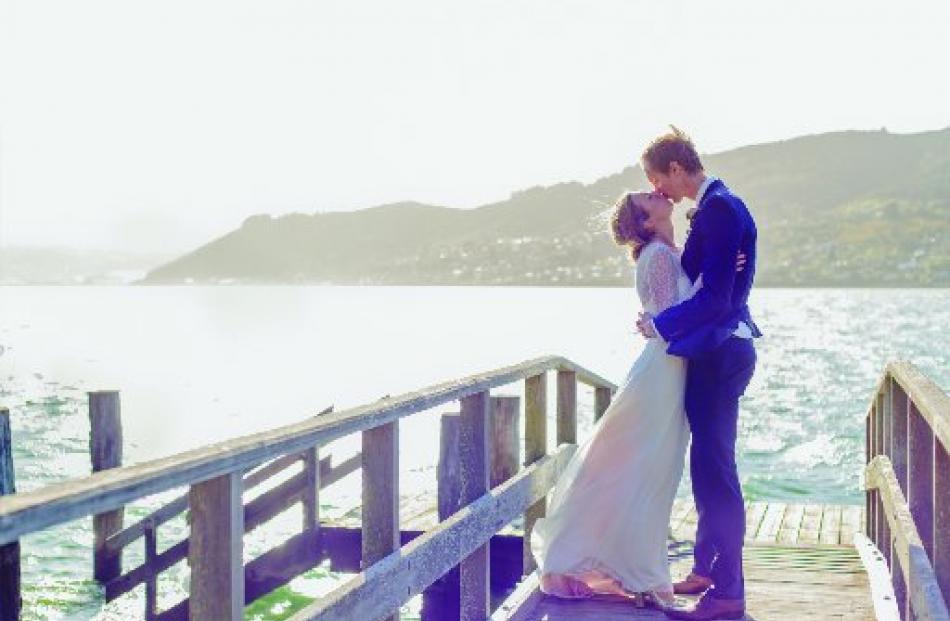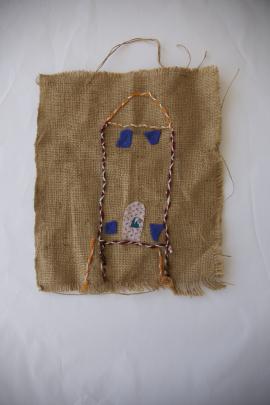 Natasha Postill makes simply Beau-tiful bridal wear, writes Amy Parsons-King.
Ever since toddler-hood, when her hands were clumsy and dimpled, Natasha Postill has been intricately hand-embroidering fabric. Her first ''masterpiece'' at age 4, saw her create an image of a house using colourful yarn, set on a backdrop of heavy woven cloth.
Twenty-six years on, those same fingers, now slender and experienced, work with plush silks, Swarovski crystals and delicate laces, as the designer of bespoke bridal-wear brand Beau Couture.
Originally from the UK, Natasha has a first-class honours bachelor degree in fashion studies, specialising in design and pattern making, and received her break into bridal-wear industry when she was invited to showcase her graduate collection at London Fashion Week in 2007.
''For the collection I made six evening dresses using unexpected fabrics, like tweed wool, embroidered with knitting yarn. There was a woman in the audience who owned a gallery-style boutique and she asked me to showcase the dresses in her store.''
While on display in the gallery a customer saw the dresses and was so impressed by their quality craftsmanship and attention to detail she commissioned Natasha to create her wedding gown.
The experience of making that first wedding dress, which featured a heavily hand-beaded bodice, rekindled Natasha's love for fine details and embellishments she had admired on garments from a young age, and fuelled her desire to create bespoke wedding gowns.
''My first distinct memory of admiring the detail on clothing was when I was at reception [kindergarten] and another little girl had beautiful detailing on her uniform.
Her mother had sewn lace on to her shirt collars and you could just see how much love, time and effort she'd put into it. I wanted mine to be like that,'' she said.
After completing her first wedding-gown, word of mouth ensured Natasha was kept busy as a bridal-wear designer, working under the label name Beau for the remainder of her time in the UK.
Nearly five years on and she would be relocating to the land of the long white cloud in the name of love.
''I am a romantic at heart. I suppose that's why I chose to become a bridal-wear designer and why I decided to follow my partner [Andre] when he moved to New Zealand and continue his training as a doctor,'' Natasha said.
The pair started out in Tauranga, before relocating to Auckland, where Natasha was employed in the workrooms of top New Zealand fashion designers Helen Cherry and Bettie Monroe.
On arriving in New Zealand, Natasha had made the decision she no longer wanted to be self-employed.
''When I came to New Zealand I decided I was no longer going to work for myself. It's a long, hard struggle to make it and I felt with moving country I'd start afresh and take the easy option by working for someone else.''
However, it wasn't long before Natasha's entrepreneurial spirit was ignited by working in the fashion industry and she decided to relaunch Beau, although this time focusing on ready-to-wear women's clothing, rather than bridal.
During this revived period of the Beau brand, Natasha enjoyed success, having the label stocked in 15 boutiques nationally, including Dunedin's Salisbury Boutique.
Despite Beau steadily thriving, Andre was on the move again, this time being accepted for a coveted place on Dunedin Hospital's radiology programme, which meant Natasha was moving too.
Once they arrived in Dunedin, the couple became immediately enamoured by the city and the lifestyle it offers, with the thriving fashion culture being particularly appealing to Natasha, prompting her to start Beau up yet again.
''I love how Dunedin is a fashion hub and that the designers here think out of the box a bit. I've felt very nurtured since being here.''
Beau has gone full cycle and returned to it's roots, as a bridal Couture brand, with Natasha discontinuing the women's wear side of the business to focus on bridal wear six months ago.
A woman who follows her heart, Natasha loves the romanticism involved in making wedding dresses and the special journey she shares with her clients during the process of creating their dresses.
''Making bridal wear is so much different to ready-to-wear where a customer just chooses a dress off the rack. In this business I'm working with clients for six months to a year so I really get to know them. For me it's so much more than just creating a beautiful dress; it's about nurturing the bride,'' she said.
Natasha is currently working on approximately one dress per month up until March 2017, and recently hired a machinist to help her keep up with demand.
''It's pretty exciting to get to the point I'm having to build a team to help me. Although I'm such a perfectionist it's going to be hard to hand over some of the responsibility.''