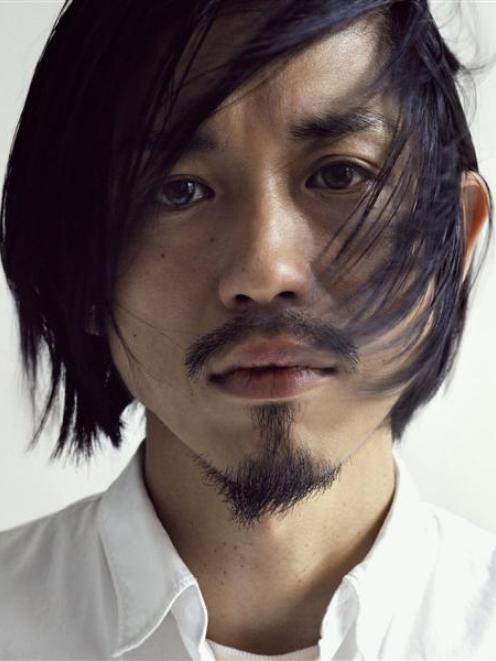 His design prowess resulted in his face adorning a postage stamp and his latest collection is about to enhance a 110m-long catwalk at Dunedin Railway Station. Ellie Constantine brushes up on the biography of one of Australia's fashion elite - Akira Isogawa.
Fresh from the fashion powerhouse of Paris, well-regarded Australian fashion designer Akira Isogawa is iD Dunedin Fashion Week 2011's international guest designer.
Today, he will help judge the iD International Emerging Designer Awards, a task he hopes will inspire him.
"As a designer, I find it important to stay in touch with new emerging talent and I hope I will be inspired by the freshness and newness of the creative emerging talent at the iD International Emerging Designer Awards," he says.
Born in Kyoto, Japan, Isogawa moved to Australia in 1986 where he studied at the Sydney Institute of Technology.
Since 1998, he has shown his collections in Paris, and at the Mercedes Australian Fashion Week since 1996.
In 1999 he was named Designer of the Year and Womenswear Designer of the Year at the Australian Fashion Industry Awards.
The accolades continued in 2005 when he was honoured by Australia Post and named an Australian Legend - his image appeared on a commemorative postage stamp.
That same year he was awarded Prix de Marie Claire Best Australian Designer and the following year he received the Award for Fashion Excellence at the National Retail Association Fashion Design Awards.
Isogawa describes his design philosophy as translating fabrics into soft and romantic silhouettes.
"A garment can transcend, giving it a soul."
Natural fabrics, such as silks and cottons, take preference as they are kind to the skin.
An Eastern influence can be seen through richly embellished fabrics, and his respect for their traditions, he said.
"Past, present and future" is a slogan around which his work evolves.
"Timeless beauty and femininity in my design is profound, in a way for the wearer to express their inner soul."
With a CV like his, it is no wonder iD organisers were excited about his arrival in Dunedin last night.
Committee chairwoman Susie Staley believes his presence shows the high standard iD has set for itself and its drive to bring designers of high calibre to the event.
Otago Polytechnic fashion academic leader Margo Barton describes his clothes as "sumptuous" and says "his textiles are often embellished and luxurious, and add a feminine twist to his architectural lines".
"People who have sewn or made patterns can see the way Akira's technical expertise is married with his creativity through his extraordinary pattern cutting.
"He is a master," Barton says.
Learn more
Akira Isogawa will give a public lecture tomorrow at 12.10pm at the Dunedin Public Art Gallery, with Otago Polytechnic School of Design fashion design lecturer Simon Swale.