This salad comes from looking in the cupboards and fridge and rummaging in the garden to see what I can pull together.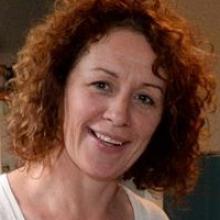 As we all know, this time of the year can be a bit of a struggle regarding produce.
Serves 4
Ingredients
2 cups wholemeal spelt couscous or regular couscous
4 carrots, peeled and cut on the diagonal
1 onion, cut into thin wedges
1 cup mixed seeds/nuts (sunflower, pumpkin, almonds etc)
200g greens, collards, swiss chard, kale etc, finely sliced
¼ cup currants
3 Tbsp red wine vinegar
4 Tbsp extra virgin olive oil
salt and cracked pepper
Method
Heat the oven 190degC.
Line an oven dish with baking paper.
Toss the carrots and onion through 1-2 tablespoon oil, season lightly with salt and cracked pepper, spread evenly on an oven dish and roast until the carrots are tender and starting to go golden (10-15 minutes).
Add the seeds and toss through the oil and continue cooking for another 3 minutes. Remove.
Bring a medium-size pot of lightly salted water to the boil. When boiling add the couscous and cook as per directions or cook until just cooked and drain and refresh immediately.
Combine the red wine vinegar and currants together in a small saucepan and heat gently for 2 minutes. Turn off the heat and allow the currants to absorb the vinegar.
Saute the greens in a little more oil until just wilted, season lightly with salt and pepper.
Combine all the ingredients together in a large bowl and lightly toss together. Check the seasoning and adjust if necessary.
Serve at room temperature.