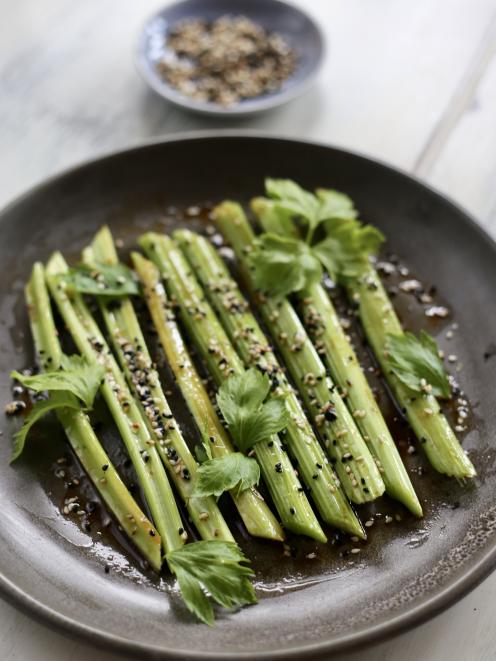 Lightly marinated celery sticks make a fantastic treat and it's one that you can pack into your lunchbox or stash in the fridge as a go-to snack.
Serves 2
4 sticks celery
1 tsp sesame seeds
1 tsp black sesame seeds
1 Tbsp tamari or good-quality soy sauce
1 Tbsp sesame oil
Method
Peel the celery sticks and cut into desired lengths.
Toast the sesame seeds in a dry pan for a couple of minutes.
Mix the tamari and sesame oil together and roll the celery sticks in the mix so that they are well coated.
Chill the celery for 30 minutes (or longer if possible).
Roll in the toasted seeds moments before eating.
Enjoy.