This week Alison Lambert shares a recipe for a delicious cake with a twist.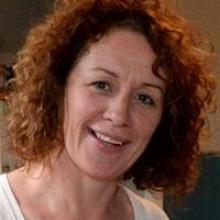 I have revisited an old favourite and tweaked it a little to make this cake even more irresistible. 
The combination of sweet, juicy beetroot and the colour works harmoniously with deep chocolate cake.
Chocolate and beetroot cake
Serves 10-12
Ingredients
250g cooked beetroot, peeled and roughly chopped
200g 70% chocolate, broken into pieces
3 free-range eggs
100ml oil
200g brown sugar or muscovado sugar
1 tsp vanilla extract
100g self-raising flour
50g cocoa, plus extra for dusting
1 tsp baking soda
Method
Preheat the oven to 180degC.
Grease a 22cm round removable-bottom cake tin and line with paper.
Puree the cooked beetroot in a food processor until a fine pulp. Set aside.
Whisk the eggs, oil, sugar and vanilla together until the mixture is thick and creamy.
Gently mix in the cooked pureed beetroot and melted chocolate.
Sift in the dry ingredients and fold through until combined. Pour into your prepared cake tin and bake in lower part of the oven until risen and a skewer comes out clean (45-50 minutes).
Cool in tin for 5-10 minutes then remove from the tin and cool completely.
Dust heavily with cocoa and enjoy.
Alison Lambert is one of the demonstrators at the Otago Farmers Market in Dunedin  on Saturday mornings.
tasteofmylife.com