Sometimes modern versions of traditional European wines like Spanish tempranillo-based red from the Rioja region can be good value despite coming halfway around the world. They offer a different flavour and structure from the New Zealand and Australian wines we are used to.
BEST VALUE
Campo Viejo Rioja Reserva 2007
$20
Three and a half stars (out of five)
Good value
With 18 months in oak and 18 months bottle age, this typical Riojan blend of tempranillo with a little graciano and mazuelo suggests sweet dark and red fruits with hints of spicy oak and dry, fine-grained tannins on the finish.
Saint Clair Hawkes Bay Syrah 2013
$25
Three and a half stars
Average value
A bold, peppery wine with fresh, mouth-filling red and purple fruits, dark undertones and a textural finish and a lively, assertive edge.
Giesen The Brothers Marlborough Syrah 2011
$50
Four stars
Below average value
A stylish syrah from the Clayvin vineyard, densely coloured and concentrated, ripe, spicy dark berries with a peppery edge, complex and textural finishing with fine grained tannins and a lovely long aftertaste. It will develop with further bottle age.
giesen.co.nz
Campo Viejo Rioja Tempranillo 2011
$14
Three stars
Good value
From the Rioja region in northern Spain, this simple red made from tempranillo grapes has lots of flavour - berries, plums and dark fruit cake, with a slightly earthy, mineral undertone and a clean, dry finish.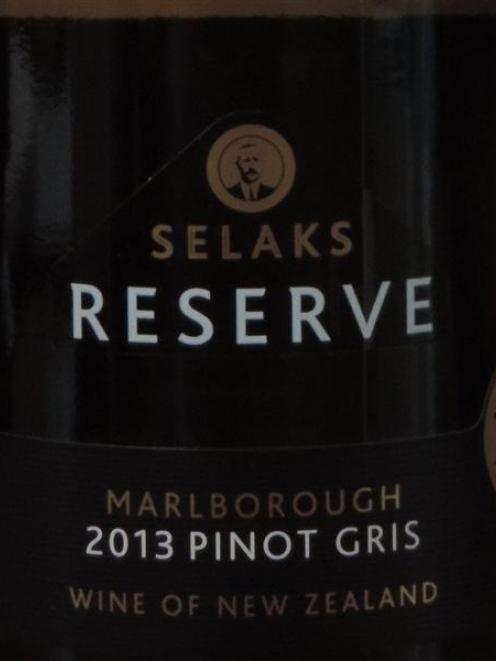 Selaks Reserve Hawkes Bay Merlot Cabernet 2013
$17
Three stars
Average value
With lots of sweet red fruit, a slightly raw edge and a suggestion of oak, this simple wine has a dry, clean finish.
Saint Clair Hawkes Bay Malbec 2013
$25
Three and a half stars
Average value
Oozing juicy blackcurrants and blackberries, this spicy young wine has a slightly raw peppery edge that will mellow with a little more bottle age. It's textural with a lively finish. Best at this stage with food.
ANOTHER GLASS
Campo Viejo Rioja Gran Reserva 2005
$30
Four stars
Average value
'Gran reserva' from the northern Spanish region of Rioja indicates the wine has been aged at least two years in oak and three years in bottle, and is typically mostly tempranillo, with a little graciano and mazuelo. This is medium bodied with restrained spicy dark fruits - blackberries, plums and strawberry jam but also dry, textural, complex and finishing with fine grained tannins.
Jacobs Creek Your Red Blend Australia
$13.30
Two and a half stars
Average value
A pop-up bar in Auckland over summer allowed customers to blend their own wine and have it bottled on the spot. According to a colleague who went, it was an educational experience talking to wine people who helped customers with the blending. As a result Jacobs Creek have produced a limited release blend they say encapsulates the taste of New Zealanders - a sweetish, but pleasant blend of shiraz, grenache and cabernet savuvignon with a simple finish.