The popularity of grape varieties has much to do with their flavours and intrinsic qualities, but another factor also comes into play - that of pronunciation.
Take today's pairing for example. Gewurztraminer and gruner veltliner are often varieties that I hear consumers being unsure of and stumbling over due to the pronunciation.
It can mean that they are less likely to order them from a restaurant list for fear of looking ''foolish''.
More's the pity, as they can offer another raft of flavours to explore.
Here are some local examples.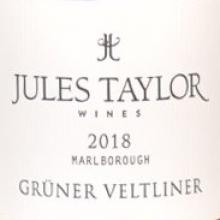 2018 Jules Taylor Marlborough
Gruner Veltliner
Price: $22.99
Rating: Very good
Attractively floral with notes of grape and peach, hints of fruit jube and lanolin, too. Slinky, textural entry, almost velvet in the mouth backed by peach and pepper. Initially appears very soft, but this gains in grip as a chewy, somewhat bittersweet element grows on the close. Nice flow through the mouth and easy drinking.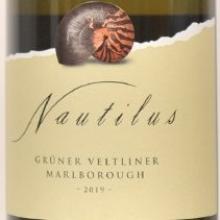 2019 Nautilus Marlborough
Gruner Veltliner
Price: $29
Rating: Excellent
Subtle but appealing notes of peach, nashi pear and fruit syrup, smoke, pepper and banana with aeration. A bracing start, with knife-edge ripeness, allowing notes of lemon drops, peach and a banana hint to shine; some lime and pineapple with time. Coolness and nice texture, the nose and palate build allowing the complexity to reveal itself.
2018 Riverby Estate Single Vineyard Marlborough
Gruner Veltliner
Price: $22
Rating: Excellent to outstanding
A coolness to the nose, with white peach, hints of pear, a smidgen of lime. Textural and rich, filling the mouth with its depth of flavour, developing hints of white pepper and lime cordial.  A cool raciness to this, lovely drive and bright acidity with a long, flavoursome finish.
2017 Pegasus Bay
Gewurztraminer
Price: $30
Rating: Excellent to outstanding
Leaps out of the glass with Turkish delight and rose petal, backed by a little stuck match and almond. Very rich entry, sweetly fruited, viscous, developing lovely complexity with marzipan, honey, beeswax nicely contrasted by a little fruit kernel bittersweet note and corruption. Intense, powerful, a long finish. A meal in a glass.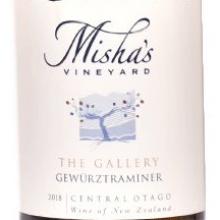 2018 Misha's Vineyard The Gallery Central Otago
Gewurztraminer
Price: $32
Rating: Very good to excellent
Fragrant nose reminiscent of cologne with a little dried herb and biscuit. Sweeter fruit on entry with honey and rose petal accentuating the richness, while freshening acidity gives attractive lift. Flows through the mouth to an almondy bittersweet note on the long close. A nicely expressed example.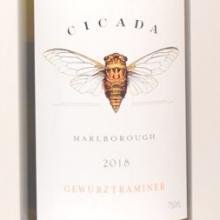 2018 Cicada Marlborough
Gewurztraminer
Price: $24
Rating: Very good
Subtle but attractive fragrance showing lychee and rose petal, a little Turkish delight with aeration. Medium weight palate, adding boiled sweets and spice to the mix as the textural richness develops. there's bright acidity to keep this fresh before a little fruit kernel bittersweet note brings up the close. Easy drinking.