Simon Gourley, of Domaine Thomson wines in Central Otago, recently won the Bayer Young viticulturist of the year competition, ensuring that the trophy remains in Central Otago following last year's win by Annabel Bulk, of Felton Road Wines.
Gourley competed against five other regional finalists from across New Zealand, all of whom completed an Agricultural and Marketing Research and Development Trust (AgMARDT) project in the lead-up to the competition, researching and drafting a bio-security plan for their vineyard. They then had the practical skills challenge at Te Awa vineyard in Hawke's Bay before delivering a speech at the Romeo Bragato National Conference at the end of August.
As well as the title, Gourley won the use of a Hyundai Kona for a year, a $5000 Ecotrellis Travel Grant, Bahco golden secateurs, a leadership week and cash. He will also represent the wine industry in the young horticulturist of the year competition in November.
Gourley's success is timely for Domaine Thomson as it plans to open a new cellar door facility, including office and entertainment spaces, in January. Domaine Thomson, which produces wine in Central Otago and Burgundy, France, plans to have all of its wines available from the new cellar door.
New wine app
Dunedin entrepreneurs and wine enthusiasts Ricky Collins and Henk Roodt, along with Henk's son and software engineer JD (Jan-Dawid), have spent several years turning their vision of a wine app into reality with Wine inMind.
Using an algorithm created by Dunedin software company 1000Minds, the app helps you to learn about wine tasting and scoring using your own rankings and/or those of other users. The end goal is to help in wine purchasing decisions, while learning about wine.
The app is available from the Apple app store.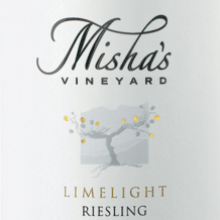 2015 Misha's Vineyard Limelight Riesling
Price: $28
Rating: Excellent
Beguiling and attractive nose with fragrant herbs, spices, honey and citrus. Richly textural entry, nuances of wine gums, honey, citrus and a fruit cordial like note, running through to a fruit pithy, chewy touch on the finish. Nicely integrated and drinking very well, the honeyed notes building, yet deftly balanced by crispness on the close.
Appealing drinking.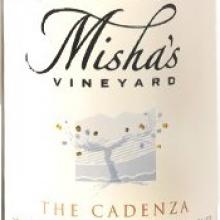 2018 Misha's Vineyard The Cadenza Late Harvest Gewurztraminer
Price: $32
Rating: Very good to excellent
Baked apple crumble, rose petal and spice, teasing more out with aeration. Boiled sweets and barley sugar lead, with underlying nuances of spice, musk and rose. Initially comes across as sweet and a little soft, but aeration bought this to life as the sweetness eased back and it grew in richness.
Nice integration, not intensely sweet, but a lovely foil to a fresh fruit dessert.
2017 Mt Difficulty Ghost Town Bendigo Syrah
Price: $55
Rating: Very good to excellent
Wood smoke, bonfire embers, juicy raspberry, leather, wild herbs, balsamic; a fascinating nose. A coolness to this, playing in the sweet and sour spectrum, boiled sweets countered by rosemary, herb tinged tanginess. Notes of black pepper, char and raspberry build on the finish, with bright, lip-smacking acidity.
Distinctively different.