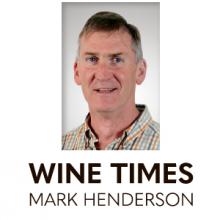 The majority of grape varieties that we grow in New Zealand, and certainly our most popular, emanate from France. Over centuries, particular grape varieties became most favoured in each region due to suitability of the local climate, soils and so on.
Burgundy, north of Lyon, is the home of pinot noir and chardonnay, which both show their class across New Zealand, and many local wine-makers travel to work with the vintage.
Domaine Thomson, in Central Otago, has a foot in both camps, making wine in Burgundy and in Otago.
2019 Helio
Hawke's Bay
Chardonnay
Price: $35
Rating: Outstanding
A wisp of struck match, warm baguette, citrus,  peach/tropical fruit and  subtle oak backing. Rather  attractive. Powerful in the  mouth with a deliciously  creamy palate backed by  a shaft of citrussy  acidity. Intense flavours  of preserved lemons  and peach, a little anise  and lime later. Vibrancy  and energy with a lip-smacking close.  Delightful.
2018 Domaine Thomson
St Aubin Les Travers
de Chez Edouard
Price: $75
Rating: Outstanding
Fragrant nose, orange/ mandarin, clotted cream,  bush honey and perfumed oak. The palate is structured, taut and mineral, fleshing out as it opens in the glass adding hints of baguette with a zesty lemon note and freshly cut grapes on the long finish.  Deceptive power to this elegant and poised wine with a super long finish.  Classy stuff.
2018 Church Road
McDonald Series
Hawke's Bay
Chardonnay
Price: $26.59
Rating: Excellent to 
outstanding
Wisps of struck match, ripe  tropical fruits, fragrant oak and subtle grilled nuts. Immediately rich and full in the mouth, real silkiness before the underlying structure reveals itself. Cream, bran biscuit, tropical fruit, oak nuances and a shaft of citrus on the close. Depth and richness without excess aligned with freshness. 
2018 Chard Farm
Mata-Au
Central Otago
Pinot Noir 
Price: $47
Rating: Excellent
Savoury notes, fragrant herbs/lavender, wood smoke. Deceptive weight and flavour depth to this, the savoury and herb notes backed by a core of ripe fruit and growing spiciness. Tannins are in support with attractive silkiness to the mouthfeel. Raring to go, this has great balance, integration and length, already offering great enjoyment.
2017 Domaine Thomson
Surveyor Thomson
Central Otago
Pinot Noir 
Price: $55
Rating: Excellent to 
outstanding
Cigar box, forest floor, savoury/umami notes, herbs, fruit in support, the nose inviting further exploration. The sweet  core takes a back seat as the powerful tannins kick in, savoury notes to the fore, flowing to its attractively dry, very long finish. For all its power, it retains pinosity. This melds deliciously with aeration. 
2017 Domaine Thomson
Rows 1-37
Central Otago
Pinot Noir
Price: $75
Rating: Excellent
Darker, brooding nose with wood smoke, toast and wild herbs; perfume and sweet dark cherry fruit building. Powerfully structured palate with real tannic grip and chewiness with a long, dry close, the cherry and wild thyme notes showing with aeration. This is all about future potential rather than immediacy. The ingredient is there and just needs time.