I must admit that Mr Collins and I went into this tasting with some "emotional baggage'', though we always remain open-minded.
Pinot gris in the past could be all over the place - some bone dry, some overly sweet, sometimes flabby and often with marked alcohol heat on the finish.
This collection was a whisper off dry but all found nice balance, retained wonderful freshness and avoided the burn that can bedevil the variety. A lesson learnt for me in the changing face of pinot gris.
Wet Jacket Pinot Gris
Price (cellar door): $27
Rating: Very good to excellent
Attractive and appealing nose: spiced apples and pears, a  green herb/apple skin note, lanolin later. Spice, nuts and apple crumble on the palate with lovely viscosity and richness.
A whisper off dry, yet  a fresh counterpoint leading to a long finish with a little warm glow.
2016 Misha's Vineyard Dress Circle Pinot Gris
Price: $27.95
Rating: Very good to excellent
Smoky bonfire, gum and stonefruits; pears with aeration. Concentration on the palate, textural  and mouthfilling with nashi pear, apple and spice notes. A mid-palate zing adds to the freshness.
Not showy, but  a wonderful flow  makes this delicious.
2016 Three Miners Miner's Right Pinot Gris
Price: $26
Rating: Very good to excellent
Subtle but attractive nose offering gum and pear drops; opening nicely with time. A crisply fresh rather than viscous palate, clean, juicy and  appealing. This builds, bringing in nuttiness and a citrusy lift.
Nicely balanced: the length builds to a  lip-smacking close.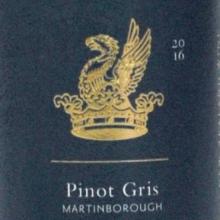 2016 Palliser Estate Pinot Gris
Price: $29.99
Rating: Very good
Fruit sherbet and red apple skin; something a little wild here. Textural entry with a richly mouthfilling palate adding notes of pear and fresh herbs: a brightness and freshness adding lift. The palate is quite grainy with  hints of lemon verbena on the long finish.
Would go well with food.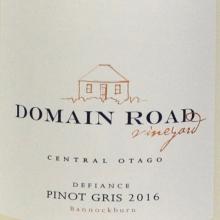 2016 Domain Road Defiance Pinot Gris
Price: $25
Rating: Excellent
A deceptive wine initially shy on the nose with hints of grilled nuts, but fleshes out with aeration. A slippery, slinky mouthfeel with spiced pear and white stonefruits with citrusy zest on the close.
A wee bit of a slow burner that grows and grows in deliciousness, with a delightful finish.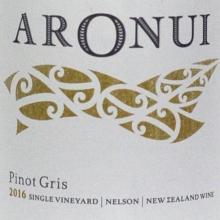 2016 Aronui Single Vineyard Nelson Pinot Gris
Price: $21.95
Rating: Very good
A subtle but varietal nose with hints of burnt match. Quite powerful and textural, a sweet fruit entry that belies the nose bringing in nutty elements, spice and crisp apple. 
A racy undercurrent across the mouth reminiscent of citrus rind or citrus oil.