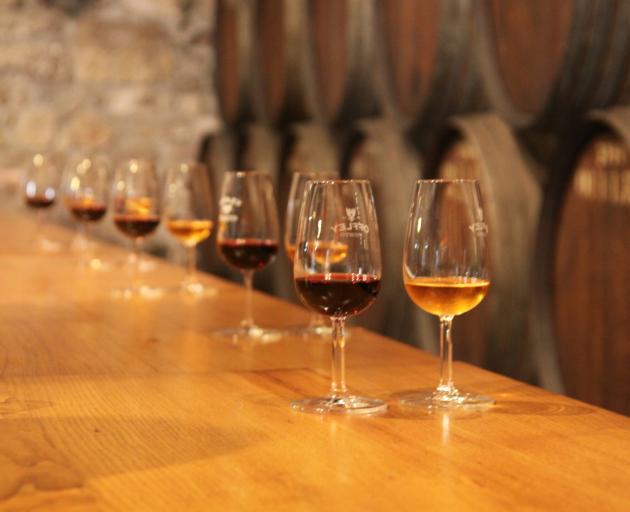 Port is a fortified wine from the Douro Valley in northern Portugal. 
Its history dates back more than 300 years to the wars between the English and the French, which curtailed the supply of wine from France.
Enterprising English merchants began looking further afield and began shipping the dark and powerful wines from Portugal.
To maintain the wine's freshness and stability on the journey to England, brandy spirit was added to the barrels of wine - its higher alcohol affording greater protection against spoilage.
At some point, brandy spirit was added to the still fermenting wine, and port was born.
The grape must (the mix of grape juice and grape skin) is run into fermentation vessels, with fermentation allowed to proceed for barely a couple of days.
The addition of neutral spirit then kills the yeast, arresting fermentation and thus retaining the natural grape sugars in the wine, while also extracting colour and flavour from the skins.
In the final wine, spirit makes up roughly 20% of the volume, leading to an alcohol level ranging from 18%-20%.
Tawny ports take their name from the colour of the wine, resulting from ageing and controlled oxidation of the wine.
Unlike the boldly fruit-driven Ruby, LBV and Vintage styles, Tawny styles offer mellow, nutty, "rancio" characters, classically paired with nuts and blue cheese, or contemplatively sipped by themselves.
Burmester Jockey Club
Tawny Reserve Port
Price: $46-$47
Rating: Very good to excellent
Caramel/butterscotch, 
raisins, spices/clove, walnut 
with a sherry-like hint. This 
offers a sweet golden 
syrup-like character with 
toffee apple and creme 
brulee "burnt sugar"
echoing on the palate. 
The overt sweetness 
pares back with 
aeration, while 
crispness grows, 
bringing this into a nice 
place. Shows more 
aged tawny characters 
than fruit.
Taylors
Fine Tawny Port
Price: $37-$39
Rating: Very good
Bonfire smoke, charry 
notes, burnt toffee, boot 
polish, spiced fruit. Creamy 
and viscous, mouthfilling, 
there's sweetness here, yet 
a tangy undercurrent, 
too. As it opens up, 
there's stewed plums, 
berryfruit and sultanas, 
flowing to a smoke and 
walnut accented close. 
I may be curmudgeonly 
on my rating, but I find 
the burnt/charry 
elements dominating.
Fonseca
Tawny Port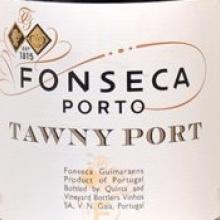 Price: $37-$39
Rating: Excellent to outstanding
Subtle yet attractively 
expressed nose with toffee, 
walnuts, spices and fruit 
cake, a little wood smoke 
with time. Sweetness 
initially, but drier overall 
with freshness and 
crispness driving the 
palate adding nuts, 
spices and dried fruits. 
There's excellent 
complexity here with 
time adding a rancio 
nuance. Nicely 
balanced, rich, 
mouthfilling and full of 
appeal.
Niepoort
Tawny Port
Price: $38-$40
Rating: Excellent to outstanding
More fruit evident on the 
nose adding treacle, orange 
oil and growing fragrance: 
lots going on. Creamy and 
rich on entry, the fruit 
leading backed by 
burnt orange and milk 
chocolate, with a 
chewy element adding 
to the texture. Grows 
in power and depth, 
showing excellent 
complexity and a long, 
fruit-filled close. 
Delightful and rather 
moreish.