I must admit to having been caught out once again this year, as Christmas came rushing headlong towards me, though I'm certain I'm not the only one in that boat!
It all seemed so far away, then suddenly ... it's not.
As I began planning for this column, it dawned on me that it is the second-last column before the Christmas-New Year break for the Fresh team.
Next week will be the final column for the year, with things resuming on January 15.
What to feature? Recent warmer weather has had me reaching for riesling. So be it.
2017 Pegasus Bay Bel Canto Dry Riesling
Price: $37
Rating: Excellent
Smoke and struck match, white flowers, mandarin and orange, some burnt toast with time. This is a powerfully expressed style, textural, viscous with spice, dry honey and beeswax leading, notes of lime and tobacco also appearing. As always, a fascinating wine built on complexity, weight and richness. 
A wine to contemplate, and probably best with food.
2015 Misha's Vineyard Lyric Riesling
Price: $28
Rating: Very good to excellent
Attractively floral nose, red apple, lime cordial, custard and sherbet. Richly textured, creaminess to the palate and lovely flow through the mouth popping up notes of lemon, lime and honey.
This is ''together'' and nicely integrated, the nose and palate opening up nicely, a little zestiness enlivening the finish, and in a great place to enjoy now.
2016 Pegasus Bay Riesling
Price: $30
Rating: Excellent to outstanding
Alluring nose, a waft of struck match, musk, mandarin, white flowers and toast. The palate leads with honey, but the acidity whips this into shape, offering up lime and orange citrus as the wine flows to a musk and honey accented, yet relatively dry finish. Delightful texture, richness, complexity and real interest here with lovely freshness on the close.
Delicious and very moreish.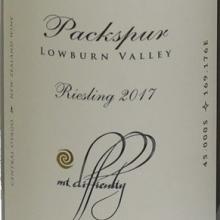 2017 Mt Difficulty Packspur Lowburn Valley Riesling
Price: $39
Rating: Outstanding
Fresh, an almost aerial quality, hints of sea-breeze and citrus. The palate is richer than the nose might suggest offering Rose's lime cordial, orange, honey, pollen, beeswax and musky botrytis hints. Power and richness without weight, lovely balance and complexity, flowing to a long and appealing close lifted by a whisper of aniseed, and lip-smacking zestiness.
Simply wonderful.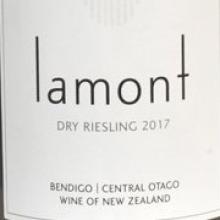 2017 Lamont Bendigo Dry Riesling
Price: $27.99
Rating: Very good to excellent
Complex nose of citrus blossom, smoke, sweat, dry honey apple and stone. Apple and citrus driven palate with stony minerality and nice fruit weight. Bone dry, well balanced, leaving you salivating and wanting more. A zesty piquancy builds with time with good carry on the finish.
Smoked salmon would be a lovely foil to the acidity.
2018 Maori Point Single Vineyard Central Otago Riesling
Price: $27.95
Rating: Very good
Opens to a little funkiness with acid drops and fruit cordial. Lightly honeyed, fruit sweetness with pear and pear drops and nicely textural front palate. Good fruit weight and flow through the mouth with good balance, finishing just off-dry.
This is a little different, but rather interesting and very easy drinking for those summer evenings.