The range of chardonnay styles out there, means there is pretty much something for everyone.
Reductive characters such as struck match or gunflint are common in some, bold buttery notes prevalent in others, toast, vanillan or cedary oak a backdrop in other cases, while minerally or stony notes can be found also. And that's without mentioning the unoaked styles that emphasise the fruit.
Whether, rich, ripe and fat or cool, crisp and bright with acidity we are spoiled for choice.
2019 Vidal Soler Hawke's Bay chardonnay
Price: $34.99
Rating: Excellent to outstanding
Hints of gunflint/struck match lead, growing in
perfume with oak
nuances, smoke, peach
and tropical fruits. Juicy
and bright in the mouth,
adding nutty
undercurrents and a
powerful vein of lemony
acidity that gives this
racy, crunchiness.  Nice
texture, and developing a
schisty, saline element
with time. Bright,
energetic and very tasty.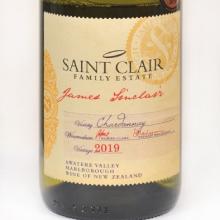 2019 Saint Clair James Sinclair chardonnay
Price: $24.50
Rating: Very good
Voluminous nose with toffee,
clotted cream, baguette,
peach and oak nuances.
Nicely medium-weighted
palate, the fatness cut
through by crisp acidity
along with some
graininess to the texture,
the characters on the
nose flowing on to the
palate. The oak grows
with a crunchy,
bittersweet note on the
close. Generous
chardonnay with wide
appeal.
2016 Ngatarawa Glazebrook Black Label Hawke's Bay chardonnay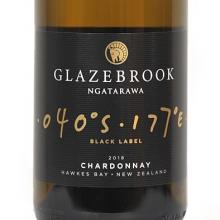 Price: $35
Rating: Very good
Alluring nose of toast,
caramel, tropical fruits and a
touch of lime. Big, fat, rich
and creamy palate (old
style, dare I say it) with
tropical fruits and clotted
cream; a little gum and
oak notes grow with
aeration. Some tingly
acidity and a bittersweet
note to the finish add
interest. Definitely one
for fans of big, full on
chardonnay.
2018 Durvillea Marlborough chardonnay
Price: $20
Rating: Very good to
excellent
Quietly beguiling nose that
lifts and grows, highlighting
pineapple, tropical fruits
and mineral/river stone
nuances. Understated at
first, with tropical fruit,
tangy dried fruits and
oak spices leading the
way. The oak becomes
more evident but the fruit
and structure grow with
it, with a citrusy edge to
the close adding
freshness. Lovely
balance and drinkability.
2020 Jules Taylor Marlborough chardonnay
Price: $24.99
Rating: Very good to
excellent
Fennel/licorice notes lead,
bread dough, spice, sweetly
scented fruits with growing
florality as it opens up.
Textural, rounded and
integrated, there's
weight to this, and while
the flavours are
relatively subtle there's
a lot of easy drinking
appeal to this with a
nicely crisp close. Feels
open for business now.
2018 Church Road 1 Single Vineyard Tuki Tuki Hawke's Bay chardonnay
Price: $70
Rating: Very good to
excellent
Powerful stuck match,
salinity, smoke, white
peach, definitely a
statement wine. There's
real liveliness to the
palate, richly textural yet
with lift and brightness.
That struck match note
is prominent on the
palate mixed with citrus,
ripe fruit and grilled
nuts. I like it, but it may
be a polarising style for
some.
2019 Scout Lowburn Central Otago chardonnay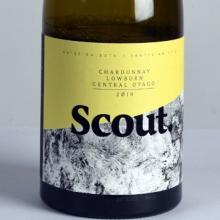 Price: $36
Rating: Excellent to
outstanding
Beguiling nose, fleeting
nuances shifting & ever
changing.  Fresh, bright and
energetic palate, neatly
integrated, developing
delightful silkiness to the
texture. Some tingly
acidity refreshes and
cleanses the palate with
citrus (orange spectrum)
and ripe fruits hanging
on the long finish. With
air this shows more of
its youthful side, but is
still absolutely delicious.
2019 Gibbston Valley China Terrace Central Otago chardonnay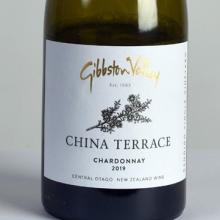 Price: $42
Rating: Excellent
Fascinating nose, fruit
cordial, white flowers,
apricot kernel and cashew
nut. Zingy fruit sherbet like
note on the palate, ripe
peach, a citrusy
undercurrent. This starts
out slowly but fleshes
out nicely with aeration,
growing in richness and
depth, while a charge of
zesty acidity adds
raciness to the close. A
tingly tanginess that
dances on the palate.
Vibrancy here.