Mid-January. Depending on where you are as you read this, you may be basking in the glow of summer and dreaming of a cool sav blanc, the condensation forming beads as it trickles down the bottle.
Of course, writing this ahead of publication is fraught with the risk that it could actually be cool and bucketing down, with sturdy reds far more in your sights?
I'll take my chances and plump for the former, as this very interesting and varied collection of sav blancs are quite simply summer in a glass.
2019 Churton
Marlborough 
sauvignon blanc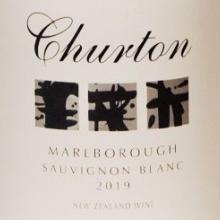 Price: $37
Rating: Outstanding
Complex nose of wine 
gums, fruit sherbet, sweat, 
gunflint, honey, bramble and 
lime. Texturally rich, 
followed by a rush of 
lemony citrus, ripe fruit, 
gooseberry, fruit pastille 
and lime, pea pod later. 
Intensity and depth, 
swelling in the glass, 
with super texture and a 
long, long close. Racy 
and refreshing, this is 
compelling stuff.
2020 Riverby Estate
Single Vineyard
Marlborough
sauvignon blanc 
Price: $22
Rating: Very good to 
excellent
Passionfruit, feijoa, sweat, 
moving to capsicum & 
gooseberry. A powerful 
nose that captures your 
attention. Grassy, nettley 
palate with ripe 
gooseberry and very racy 
acidity. A creamy hint on 
the close (a little rs 
perhaps) that helps to 
balance the acidity adding 
apple notes and fruit 
sweetness. Very typical 
Marlborough style. 
2019 Mahi
Marlborough
sauvignon blanc 
Price: $24
Rating: Very good to excellent
Very perfumed nose with 
fruit pastilles, musk and 
tropical fruits, gunflint & 
citrus blossom with 
aeration. Fruit sweetness 
leads the palate, 
gooseberry becoming 
more evident, the 
tropical fruit an 
undercurrent with 
lemon & lemon zest 
notes keeping this 
fresh. Supple initially, 
becoming more racy 
with time it finishes on 
tangy, zesty notes. 
 Creeps up on me.
2020 Black Cottage
Marlborough
sauvignon blanc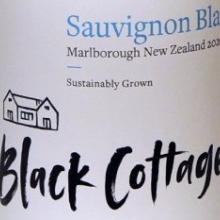 Price: $18
Rating: Very good
Bold nose with capsicum, 
cut grass, fruit sherbet and a 
wisp of sweat. Noticeable 
fruit sweetness with 
candied fruit nuances, yet 
enough zesty acidity to 
keep this interesting. 
Develops more raciness 
and punchy acidity as it 
opens up, highlighting 
gooseberry on the close. 
Supple, nicely balanced 
and a real crowd-
pleasing style. 
2019 Loveblock tee
No Sulphur Added
Marlborough
sauvignon blanc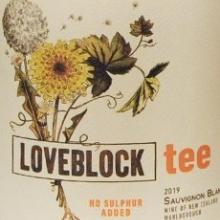 Price: $26.99
Rating: Excellent
Fascinatingly different nose, 
with florality, geranium, 
feijoa and pea-pod. Rich and 
supple entry before a raft of 
acidity charges in with 
notes of chamomile, 
smoke, citrus and apple 
cider. Totally outside the 
realm of your 'typical' 
Savvie, this is 'Sav 
Blanc, but not as we 
know it Jim'! Textural, 
complex and utterly 
delightful in its point of 
difference.
2020 Giesen
Uncharted
Marlborough
sauvignon blanc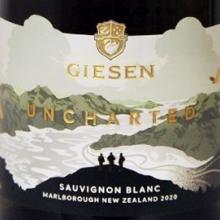 Price: $19.99
Rating: Very good to 
excellent
Sweetly fruited perfume, 
nettles, evolving to dried 
herbs and a fleeting sweat 
note. Fresh & bright, nice 
balance and integration 
here with the gooseberry 
and nettle notes joined 
by a touch of mandarin. 
A pretty classic 
Marlborough style, the 
acidity refreshing yet 
not shrill, and all about 
sheer drinkability.
2020 The Vegan Wine 
Project
Marlborough
sauvignon blanc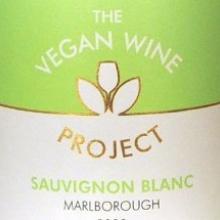 Price: $18-$19
Rating: Excellent to 
outstanding
Sweat, gooseberry and cut 
grass, adding a little smoky 
nuance. Supple and 
rounded, sweetly fruited 
front palate flooded with 
ripe gooseberry, a hint of 
fruit pithy chalkiness 
adding interest to the 
texture. This has flavour 
depth without 
heaviness, neatly 
balanced acidity and 
really ticks the box on 
refreshment. This has 
summer drinking written 
all over it.
2020 Saint Clair
Pioneer Block 3
Dillon's Point
Marlborough
sauvignon blanc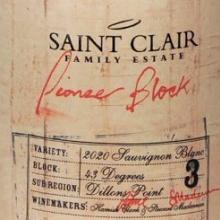 Price: $28.90
Rating: Excellent
Dried herbs, smoke, shifting 
to ripe apple, fruit jube & 
musk, grassy with time. 
Quite a racy front palate 
lending a real lip-
smacking quality to this. 
Interesting contrast of 
flavours on the palate 
mixing green herbs, 
apple, fruit jube and 
citrus, developing  a 
sweet 'n' sour nuance 
that works really well 
along with the crunchy 
close. A tasty little wine.