Among the rush of last-minute things to do before Christmas, there is also the decision of what wines to serve on the day itself.
I've come up with pairs of wines across three styles that should prove friendly to Christmas fare, and kept it 100% Kiwi. It is Christmas, so it's a chance to splurge.
Rose bubblies can be overlooked, yet provide a nifty bridge between the aperitif and the meal itself, while chardonnay is, rightfully, taking its place again at more and more dinner tables.
Pinot noir remains a great food choice and is eminently suited to Christmas ham and poultry.
Merry Christmas to one and all!
No 1 Family Estate No 1 Rose
Price: $47
Rating: Excellent
Attractively perfumed strawberry and red apple, warm baguette with lime. Creamy mousse following the fruit-driven nose: strawberry, apple and confectionery leavened by the toasty elements. Initially comes across as a crowd pleaser, yet the hidden depths unfurl, fruit sweetness ebbs, savouriness and texture swell and the neat acid zing brings this to a crisp finish.
Deceptively stylish.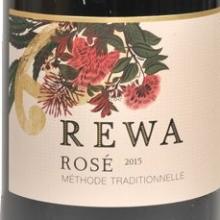 2015 Tohu Rewa Methode Traditionelle Rose
Price: $40
Rating: Excellent
Delightfully appealing nose, fruit pastilles, creme brulee and savoury hints. The palate offers dried strawberry, red apple and ripe cranberry building a delicious toastiness. The creamy mousse flows to a crisp and fresh, dry palate with layers of interest and complexity. Excellent carry on the long finish. 
A very tasty overall package.
2015 Terra Sancta Riverblock Central Otago Chardonnay
Price: $29.95
Rating: Excellent to outstanding
Fragrant, perfumed nose moves to white flowers, spices, nuts and greengage plum: evident power. Young and tautly bound at first, showing a light, chalky grippiness alongside the lovely intensity of fruit.
This grows beautifully with aeration, softening, the fruit swelling and finding neat balance as it flows to a long finish.
2017 Felton Road Block 6 Central Otago Chardonnay
Price: $62
Rating: Outstanding
Fleeting wildness, spices, almonds, Brazil nuts and smoke frame the ripe fruit notes. Rockmelon and orange zest lead the way, nectarine and peach with aeration, evident power here. This purrs into top gear, becoming delightfully creamy, flowing seamlessly to a fresh, crunchy and nutty close. 
Classy stuff that draws you back for more.
2016 Burn Cottage Moonlight Race Central Otago Pinot Noir
Price: $45
Rating: Excellent
Cherry and toast, savoury nuances, hints of wild thyme, evolving florality. Attractively savoury and herb tinged palate overlaid on cherry and darker fruits. Fine tannins, brightness to the fruit with a tangy zestiness coursing through the back palate.
Elegance and a really long carry of appealing flavours, creating a delicious moreishness.
2017 Felton Road Block Cornish Point Pinot Noir
Price: $80.50
Rating: Outstanding
Creamy, silky entry, surprising density in the mouth, deceptive power yet without heaviness. The rich dark cherry and wild herbs flirt with savoury notes, the tannins caress your gums. All the while a youthful verve and juiciness hints at more to come as the wine grows magnificently with aeration, flowing to a superb, long finish.
Already a delight.