The 2016 growing season in Hawke's Bay was cooler early, but a warmer January, February and March saw growing degree days catch up to the long-term average.
The Gimblett Gravels body mentioned that "vigilance and patience in the vineyards during harvest was vital to achieve excellent fruit quality''.
Tasting across this outstanding collection of eight blended reds and four syrahs, it's clear that the viticulture and wine-making teams reached their goals, with a group of stellar wines charting the evolution of Hawke's Bay reds.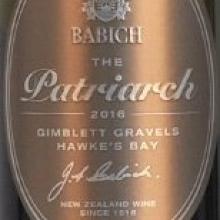 2016 Babich The Patriarch
Price: $89.95
Rating: Excellent to outstanding
Appealingly richly fruited nose with cassis, spice and a hint of menthol. An elegant style, rich but not overblown, fine and integrated tannins, and a long finish with fresh acidity. Notes of tilled earth and licorice are woven in with the fruit core; the depth and richness building beautifully in the glass as it shows firmer tannins.
Approachable now but with potential too.
2016 Sacred Hill Helmsman
Price: $84.99
Rating: Excellent to outstanding
Bonfire smoke, dark fruits, oak scents, a little savoury with time. Intensity of fruit floods the palate, matched with powerful, drying tannins that are not out of place with the fruit weight. The fruit grows, blackberry, earth, oak nuances, a hint of leaf all framed by the chewy, tannic grip.
A distance runner built for the long haul.
2016 Stonecroft Gimblett Gravels Cabernet Sauvignon
Price: $45
Rating: Outstanding
Spices, forest floor, milk chocolate, toasty oak, funk, savoury with time. A core of intense fruit, blueberry highlights with an umami note, a bright, tight chewiness at first but develops a lovely velvety quality. This really grows on me and draws me in, before flowing to a long close framed by the tannins.
Appealing now with food, but time will be a friend.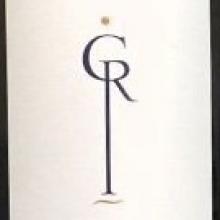 2016 Craggy Range Sophia
Price: $140
Rating: Very good to excellent
Fascinating nose, woodsy, Worcester sauce, spice, savoury, cedary oak. Bold, youthful and upright, this has a brashness to it, the fruit playing in the sweet and sour spectrum with the oak quite prominent. I may be misreading this, but the flavours seem bound up rather than expressive.
Following the reveal, I wonder if I caught this on an off day.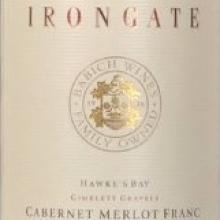 2016 Babich Irongate Gimblett Gravels Cabernet Merlot Franc
Price: $39.95
Rating: Excellent
Rich and fragrant nose,florality with spicy/savoury nuances, leaf with time. A youthful vibrancy,juiciness and vivacity to the palate, bright, crunchy, squishy berries, redcurrant with fine tannins. Time sees this put on weight, the tannins more grainy, showing the potential. 
A great restaurant choice; immediate appeal, yet the stuffing for heavier dishes.
2016 Vidal Legacy Gimblett Gravels Cabernet Merlot
Price: $69.99
Rating: Outstanding
Powerful nose of dark fruits, cedar and spice. Explosive fruit on the palate. Richness and intensity, expansive, filling the mouth. Powerful yet nicely integrated tannins, with the acidity giving delightful freshness.
This deftly manages the balancing act between volume, vibrancy and freshness with real brightness to the long, sumptuous finish.