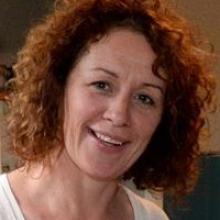 Alison Lambert shares a recipe for our canine friends.
I don't have a dog at present, but know many people who do, so here's a treat for our canine friends.
I asked around and found many recipes, some with meat, some with cheese and some with vegetables.
The main thing to remember: these are a treat and they are safe to eat for canines and humans (although best kept for your furry friends!).
Doggie treats
MAKES 18-20
Ingredients
2 cups wholemeal flour
1 cup rolled oats
½ tsp salt
1 Tbsp parsley, dried or fresh
1 tsp beef or chicken stock granules
½ cup water
2 eggs
Optional extras: bacon bits, grated cheese, peanut butter
Method
Heat oven to 180degC.
Mix flour, oats, salt and herbs together in large bowl.
Dissolve the stock in the hot water.
Add the eggs to the flour mix along with any optional extras if using.  Finally add the stock and mix well.  It should form a firm dough.
Roll out on lightly floured surface to about 1cm thick.  Cut into desired shape or, as I have done, use a bone-shaped cutter (of course)!
Bake for 30 minutes or until golden and crunchy. Cool completely before offering them to your furry friend.