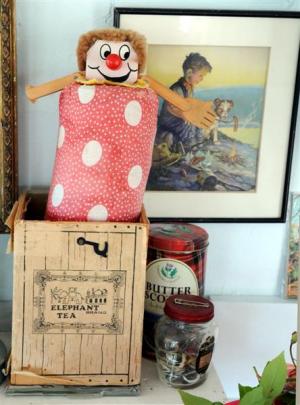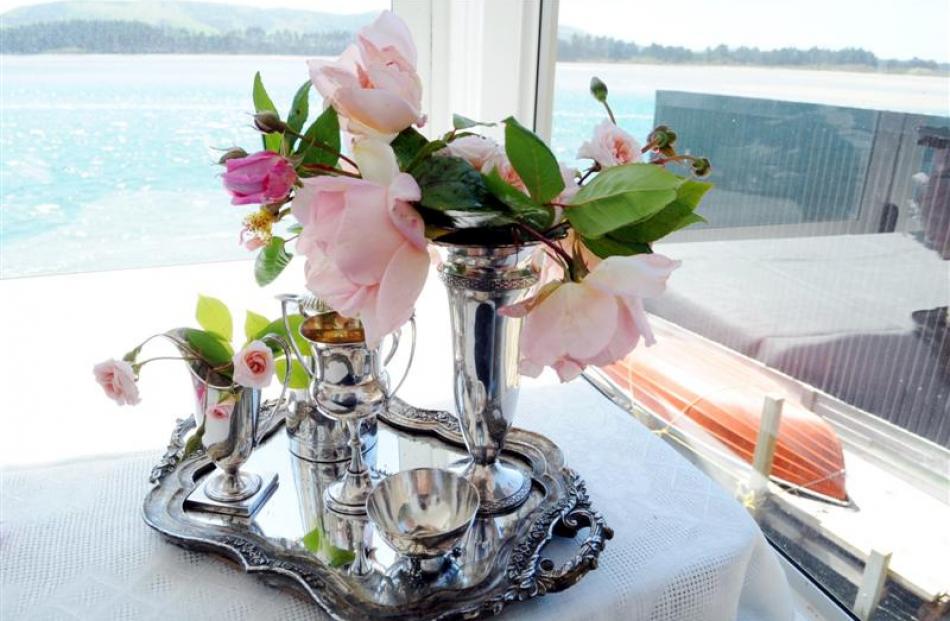 'Treasure hunting at the ''Sally Annies'' is Lyndall Frost's favourite pastime.
A collector by trade and by choice, the Dunedin resident is employed to buy items for the gift shop at Larnach Castle.
''It's the perfect job for me.''
When not scouring the shops for work, she can be found scanning op-shop shelves for bargains.
A lifelong collector, Ms Frost has an insatiable appetite for beautiful, interesting curios with a strong sense of history and character. She becomes agitated if a week goes by without a ''browse'' and has no qualms about searching for treasures among unwanted clothing and other discarded items. Sometimes the best things are found in such places, she says.
''I love fossicking in the good old Sally Annies and places like that; it's where the treasures are. People say it's smelly - that's the smell of a bargain.''
Antique and vintage linen, cut glassware and vintage clothing top her list of desirable collectables.
She sees value in recycling and reusing things, especially items with a bit of history.
''I don't really like new stuff. Even vintage tea towels and things I use.''
Old sporting gear also attracts Ms Frost, who has a weathered ice pick, worn boxing gloves and fencing gear.
''They become decorative. I also love old hats and I do wear some of them, although I'm not a very over-the-top person.''
The delight of finding something special makes the hunt all worthwhile, Ms Frost says. Recalling the acquisition of a ''stunning'' silk nightgown in Auckland years ago still brings a smile to her face.
Not long ago, she had a central Dunedin shop in which she sold vintage linen and some of the other items she couldn't bear to leave behind when fossicking. Now she no longer has this avenue to pass on collectables, they have started piling up at home.
Curios include silverware, Victorian pieces, kitchen implements from the 1940s and anything retro with character.
''It's such a pleasurable thing, hunting and gathering. Things with a story are great and, for some reason, I just can't resist white jugs.''
When Ms Frost needs to get rid of some of her collection, she sends things back to op-shops or gives them to friends.
''As time goes on, and I get more things, I just have to be more discerning. It helps to have a very understanding husband.''
One article she could not pass up was a 1920s French ice bucket.
Ms Frost says people would be surprised at the quality found in second-hand stores.
''I'm always picking up nice coffee mugs, and it is fine china, not the cheap mass-produced stuff.''
She says collecting is something she was born to do and, in all likelihood, she will never stop - not that she would want to.