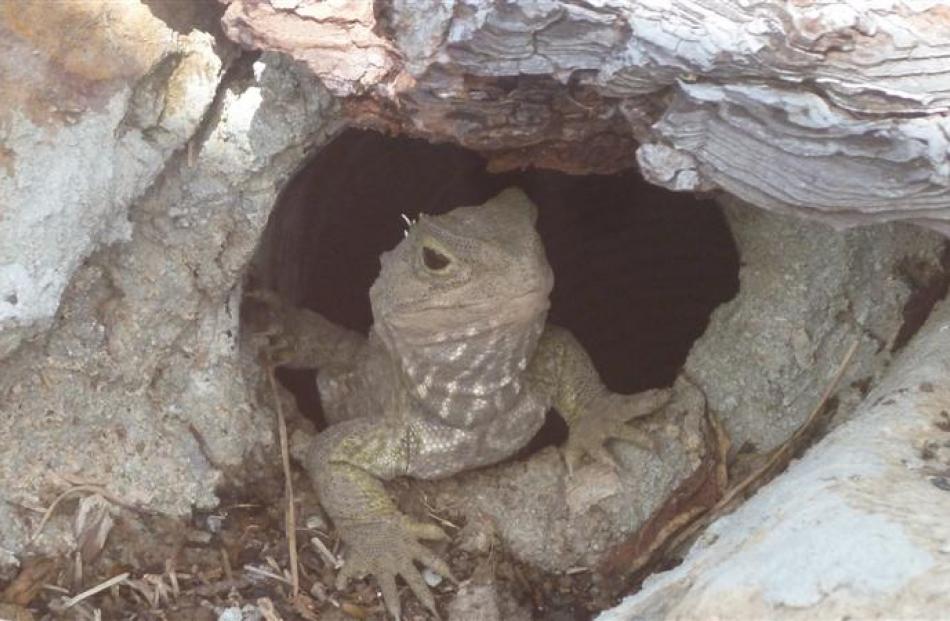 Orokonui Ecosanctuary is an example of a partnership in action, writes David Agnew.
Partnership. That has become a key word for the Department of Conservation of late, particularly in the context of a new search for partnerships with business.
Yet the idea of partnerships within the community is not at all new. Doc operates successfully with numerous community and iwi groups throughout the land. Orokonui Ecosanctuary is an excellent local example of a partnership involving input, expertise and financial resources from many sources.
When I moved to Dunedin from Invercargill in mid-2006, the fence around Orokonui Ecosanctuary was being constructed and the plans to remove all of the animal pest species were being finalised. I recall thinking that this was an ambitious project for Dunedin and wondering how it would succeed. Seven years later, the ecosanctuary is one of the highest-profile community-led conservation projects in the South Island.
Given the lack of any large forested islands off the Otago coastline, Orokonui provides a local option for establishing populations of locally ''at risk'' species in a predator-free environment (e.g. robin and jewelled gecko). This project is also playing an important role in the conservation of threatened species from other regions (such as the Haast tokoeka, takahe and tuatara), as well as increasing public awareness of the work being done to save them. It also provides the opportunity for people to see these animals without having to mount an expedition to remote and isolated parts of the country.
An enormous amount of effort and thought has been applied to this project. It was years in the making, even before the first posthole was dug for the fence. And its success must be attributed to excellent planning, a skilled and dedicated governance body and ecosanctuary staff, and to the hard work of a dedicated army of volunteers and researchers.
Establishing a new breeding population of any bird species that is capable of flying, in a site like this, is not the easiest of assignments. Unlike an island from which birds are unable to disperse, at this site they can just fly over the fence and may never be seen again. To successfully establish these species, more than one transfer is usually required.
The supportive and instructive research provided by Prof Ian Jamieson and his students from the zoology department of the University of Otago has provided huge support to the establishment of robins, transferred from the nearby Silverpeaks/Flagstaff areas, saddleback transferred from Ulva and Breaksea islands, and kaka released from the captive programme. In addition, Prof Alison Cree's students are providing vital support for the establishment of tuatara.
The research that is able to be undertaken at this location, so conveniently close to a major city, adds vital information to hone subsequent translocations around the globe. The experimental techniques applied to jewelled gecko releases, initially led by Mandy Tocher, and subsequently by Carey Knox and Jo Monks, have resulted in the only successful translocation of green geckos anywhere in the world. The continued development and refining of these techniques are invaluable for improving such conservation management tools.
But it is not only birds and reptiles. The ecosanctuary is providing a safe haven to a wide range of flora and fauna, including freshwater fish, invertebrates and plants. And while most of the other ecosanctuaries in Aotearoa are struggling to keep mice outside their fences, conservation manager Elton Smith and his team of workers - both paid and voluntary - are winning the battle.
Having these native taonga accessible to people is really important for increasing public awareness and support. Thanks to Orokonui, Dunedin residents have had the opportunity to see takahe, kakapo, tuatara, kaka and Otago skinks without leaving the city limits. Add in the talents of educator Tahu Mackenzie, who some consider to be one of the best in the world at education ''outside the classroom'', and you have a world-class attraction.
But perhaps one of the greatest attributes of this project is that it involves most facets of the Dunedin community. Tangata whenua, local residents, government departments, businesses, the university and polytech, sponsors, schools, volunteers, and tourists are all involved in some way. This is a fantastic example of a project that brings people together to work for a common goal. And what a worthy cause!
- David Agnew is conservation services manager Coastal Otago district and Doc's adviser to the Otago Natural History Trust Board.