A new report has ploughed a furrow towards the future, writes senior lecturer Sean Connelly.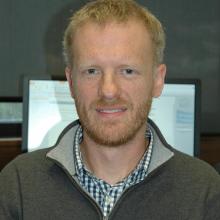 The recently released Productivity Commission report on the transition to a low-emissions economy is a comprehensive examination of opportunities, strategies and policies that could place New Zealand on track to meet its ambitious target of achieving net-zero emissions by 2050.
It will not be easy, and will require significant political will and resources to support that transition, but the costs of not taking action are much higher.
Achieving net-zero emissions involves three key changes that will impact all sectors of society.
First, it requires dramatically reducing and eliminating fossil fuels from our energy system emissions profile. Some of these changes are already under way, such as the phasing out of coal and natural gas from energy production and industrial uses and the uptake of electric vehicles. However, these transitions need to be comprehensive and the rate of transition needs to be accelerated dramatically.
Second, we will need to greatly expand land under forest cover to offset our remaining emissions. This will require forested land displacing other land uses (such as pasture) at an annual rate approaching 1000 square km per year (an area roughly the size of the Auckland region) for the next three decades.
Again, the one billion trees programme is a start in this direction, but it will need to be accelerated and extended beyond the current 10-year period.
Finally, given that agriculture accounts for nearly 50% of our emissions, we will need to transform our agricultural system and methods of food production.
Agricultural production with high intensity of greenhouse gas emissions (such as dairy and sheep and beef farming) will have to be replaced with lower intensity horticulture (e.g., fruit and vegetables). Remaining dairy and sheep and beef farming will have to make significant investments in new farming approaches and technologies to reduce their emissions per unit of production.
However, these changes will require not just changes to land use, but will also involve changes across the food system, including distribution, processing, marketing and markets to accommodate a more diverse agricultural production system.
Local food initiatives such as farmers markets provide one example of what an alternative food system might look like, but again, it cannot account for the scope and scale of change that is required.
We can, however, imagine what a low-emissions agriculture and food system might look like.
Marginal pasture land might have been converted to forests. On the high quality land located away from our cities, sheep and beef and dairy farms could be focused on high-value production (with much smaller herd sizes) that might be more focused on quality rather than quantity and is marketed on the basis of the innovative farming skills and techniques that have dramatically reduced emissions per animal and improved water quality.
The high quality land located adjacent to our cities might be dominated by market gardens and horticulture. These farms would be more profitable than other agricultural land uses, due in part to lower costs related to the emissions trading scheme, but also because the food system has been decentralised to accommodate the seasonality and diversity of local products, thereby improving profit margins.
A new generation of market gardeners might be attracted to agriculture as a profession, for lifestyle, social, environmental or economic reasons.
Since local market gardening is more profitable and valued as a source of food production, land adjacent to cities might be less threatened by urban sprawl. This would force our cities to increase in density, reducing development costs per unit of housing, increasing housing options, reducing the need for private automobile use and increasing the viability of public transit, walking and cycling.
People might be able to live, work and play in interconnected neighbourhoods centred around public transportation hubs. All of these improvements to urban liveability could also contribute to a reduction in carbon emissions.
The transition to a low-emission economy will be a challenge and will require careful thought about the most appropriate mechanisms, strategies and policies to get us there.
However, the Productivity Commission report clearly illustrates that the pathways for that transition to occur are there, we just need to act quickly over the short term to avoid the much higher costs of delaying action.
Sean Connelly is a senior lecturer in the University of Otago Department of Geography. Each week in this column, one of a panel of writers addresses issues of sustainability.