The idea of success and being successful can come with a lot of pressure, writes Jan Aitken.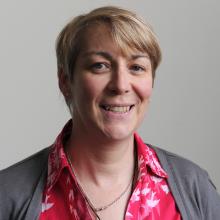 I recently had the opportunity to bounce around ideas on the topic of success. It proved to be a bit of a head-scratcher for me to start with as I wrestled with the question, "Is success today the same as it was two months ago?"
The idea of success and being successful can come with a lot of pressure. That's particularly true if your definition involves having a certain job or income, living in a particular suburb or driving only a high-end make of car.
While material wealth is one way of measuring success, there are plenty of other parameters too. Success can look very different to different people.
For me, that is one of the most important points. My vision of success might be very different from yours. Different cultures will have different norms and mores around success. It definitely isn't "one shoe fits all".
WHAT IS SUCCESS?
The Collins dictionary defines success as: "The achievement of something that you have been trying to do." It makes no reference to any one thing in particular, so the place to start thinking about success is to define what it means to you.
CHECK YOUR VALUES AND STANDARDS
However, before you start listing the things you want to achieve, spend time thinking about what your values and your standards are (standards are the behaviours you hold yourself accountable to). If your life goals aren't aligned with these, then success will be an uphill battle. Once you have a handle on values and standards, then think about what you want to achieve, not what you or others think you should achieve. This is your life, your choices.
What do you want to achieve in your work? Your personal relationships? Your savings account? Your garden? Do you want to contribute to society? Do you want foster deep, meaningful relationships? Do you want more time with loved ones? Build a pool in your backyard? What are the things that would lead to you feeling successful once achieved?
DITCH COMPARISON
Another hiccup that occurs with success is when we compare our lives to the lives of others. The truth is we have no idea how others are really getting on. Unless those people are close friends we may only see a select part of their lives, often only through social media. It may not be the whole story.
Comparison tends to pitch us all against one another while assuming we are all in the same boat. We're not. We might all be weathering the post Covid-19 storm together, but we are all in different boats.
FAILURE CAN HELP SUCCESS
A common myth is that failure is just that ... a failure. Success cannot occur without some element of failure, because life is not perfect. You might as well acknowledge that from the start. Use failure as an opportunity to help tweak your actions. Get curious if things don't go to plan. Look at what happened. Why? How could it be done differently? Am I chasing the right success for me? This approach will help you be more flexible and resilient in the longer term.
STAY GROUNDED
The world is a little chaotic right now. You may need to work harder to set boundaries that support staying grounded and to help build resilience and calm. You might consider limiting negative news and social media feeds or anxiety-producing conversations about the virus or economic repercussions. However, staying grounded doesn't mean that you're not afraid or don't have feelings. If ever it was important to have a safe place or people to acknowledge and process those difficult and uncomfortable feelings, it's now. Mindfulness, yoga, meditation, exercise, writing poetry or whatever works to help decrease anxiety will also help activate and enhance your body's ability to rest, digest and heal.
BUILD RESILIENCE AND BE FLEXIBLE
Resilience is the ability to recover quickly from difficulty or challenge. While we can't always avoid tough times, we can practice bouncing back from them and allow them to shape our character for the better. Having strategies to stay grounded will help with resilience, as does understanding that failure can be a great opportunity. Nothing in life remains unchanged. Those who tenaciously hold on to what was will suffer the most and those who are prepared to adapt are more likely to thrive.
CELEBRATE
We can be a bit slow to celebrate success in this country. We're generally not big on what we see as self-promotion. However, when something goes well, it's appropriate to celebrate it. You don't have to wait until the very end of an accomplishment, celebrate the smaller wins and little steps along the way.
Many of us have experienced a slowing down of our daily routines. We have a gap in proceedings to assess our individual situations and to actively create something different in the "new normal". Employment, health, housing education and social activity have shifted for many. Life as we knew it will never be the same. While the definition of success may not have changed, how we measure it might have.
Jan Aitken is a Dunedin-based life coach.
For more go to www.fitforlifecoaches.co.nz.
Twitter:@jan-aitken