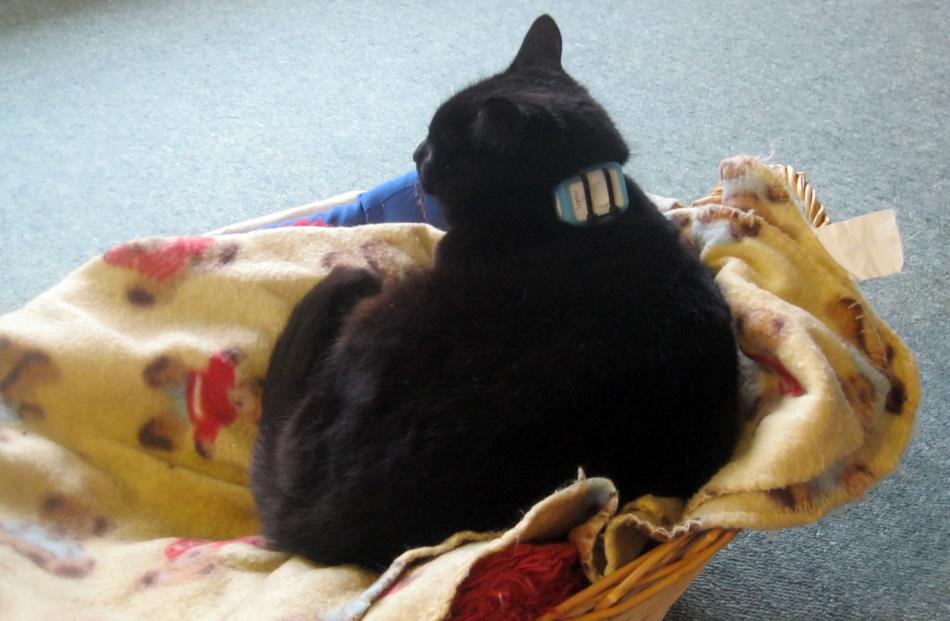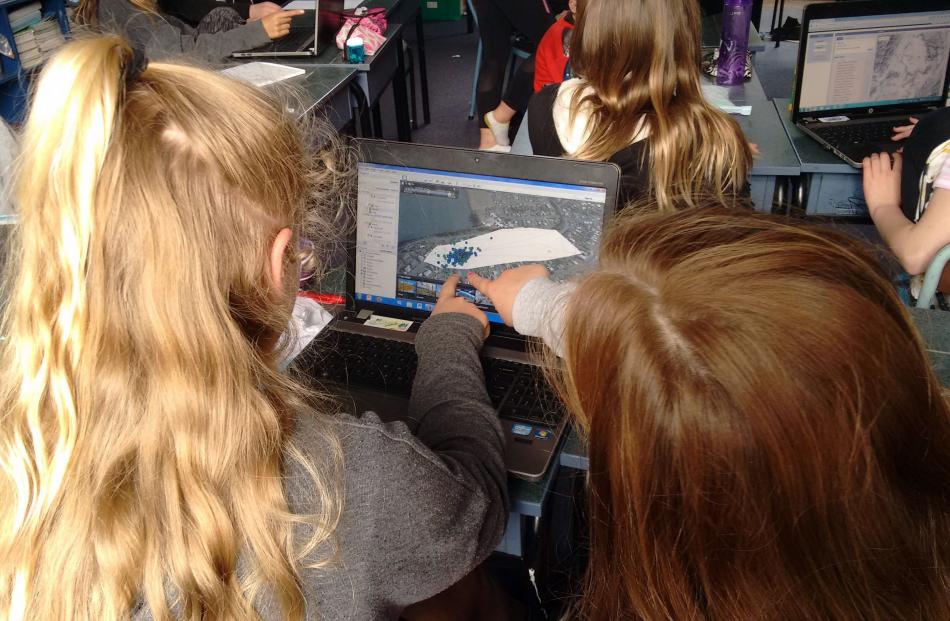 Is a domestic cat in danger when out hunting at night if there are possum and rat traps set in its home range? Clare Cross reports on a science project that engaged the children of Karitane, Waitati, Purakaunui and Port Chalmers schools to answer this important question.
Have you ever been curious about your cat's adventures? What about its interactions and behaviours around trap boxes? These were some of the questions children involved in the "How Safe is my Cat?" project explored.
In late 2016, Curious Minds, Landscape Connections Trust (LCT), Orokonui Ecosanctuary, and the University of Otago along with approximately 70 children, their teachers, and families from four schools within the Beyond Orokonui Project area, embarked on a journey to answer those very questions. Led by the LCT, the "How Safe is My Cat?" project integrated education with a robust scientific investigation.
In a series of interactive classroom sessions, children learnt about their own cats' lives from hunting adaptations and roaming habits to behaviours associated with baited decommissioned DOC200 and Timms trap-boxes. Orokonui Ecosanctuary also invited each school's pupils to walk in the native bush, meet some of the feathered and scaly locals living in and around the sanctuary and dissect feral cat droppings to analyse their diets.
Each school predicted whether their cats — of mixed ages, living in different landscapes — roamed over variously sized areas or roamed at night, perhaps encountering birds leaving Orokonui Ecosanctuary. They also wanted to discover if their cats would be attracted to baited decommissioned trap-boxes, to ensure their safety from capture and compare behaviours between different animals investigating the trap-boxes (especially mammalian predator targets).
We attached Global Positioning System (GPS) devices to 36 cats' collars to track movements for two weeks. Simultaneously, we placed motion-sensitive cameras in gardens and around the participating school grounds to detect any animals investigating the trap-boxes. To attract carnivores, we baited the DOC200 with sardines and later rabbit meat and an egg, placing each bait at the back of the box to mimic best practices during predator management operations. To attract possums, we baited the Timms trap-box with cinnamon-scented apple, speared horizontally onto the trigger bar to ensure best trapping practices.
Our GPS devices collected satellite signals (locations) every 15 minutes so we could create maps of our cats' roamed areas, revealing their home range. With much intrigue, we reviewed the trap-box footage from the school grounds, catching several cats, possums, rats, dogs and hedgehogs red-pawed, and some inquisitive children too!
Each school calculated average home ranges between groups of cats (rural- versus urban-living, age, day versus night) and identified different animals' behaviours recorded in their gardens. The children combined their predictions and findings to produce posters of an exceptional quality to present to the other schools in the project at two separate events, an interschools hui and a community hui, at the conclusion of the project. Scientists Dr Yolanda Van Heezik, Dr Mike Thorsen and Clare Cross were very impressed with the high level of statistical analysis achieved by the students.
Their presentations showed very interesting findings: rural-living and younger cats roamed over much larger areas than urban-living and older cats, with night-time ranges much larger than day-time ranges. The top roamer (227ha) was in fact, a young female living on a large farm, originally a feral kitten. She enjoyed her rural property, confidently taking many trips (at night to avoid those pesky humans and catch her prey) cross-country, encountering few other cats. Proudly expressing his delight that his cat won the "Top Predator" prize, Max Port showed off a picture of his cat's new accessory, a BirdsBeSafe cat collar, a brightly coloured "ruff" to alert birds and herpetofauna (frogs and lizards), but not non-human mammals to the cat's presence. Birds, lizards, and frogs with their good colour vision are more able to spot a BirdsBeSafe-wearing cat, whereas non-human mammals (like rodents), have poor colour vision, so are more likely to still be caught.
Many different animals investigated our trap-boxes: cats, dogs, birds, hedgehogs, rats and possums. As each new animal appeared on screen, the children enthusiastically identified the species and behaviours, concluding that even though cats investigated the traps, they were not permitted entry. We must ensure however, that we use best-practice trapping methods.
Through this education programme, we hope to have inspired some budding scientists and conservationists.
- Clare Cross is an educator at Orokonui Ecosanctuary with a master's degree relating to cat research.