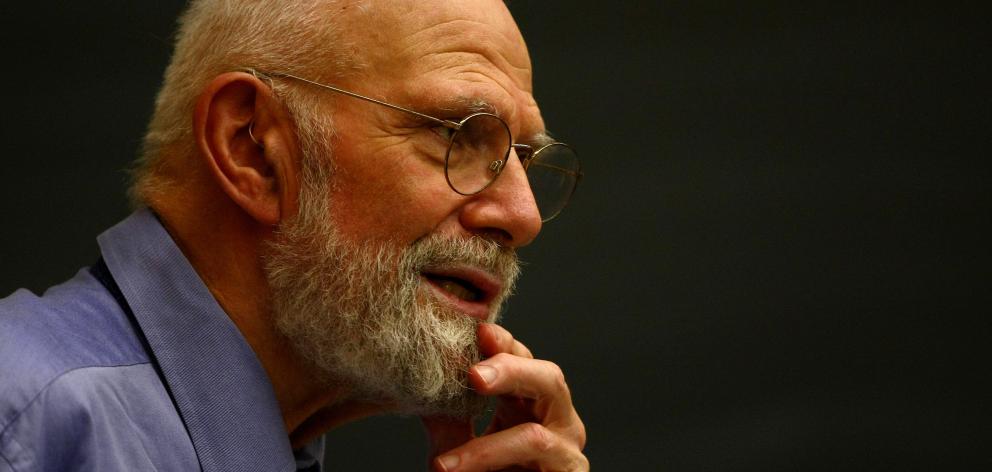 Author and Observer writer Robert McCrum loves a good list. Thus he has crafted a definitive selection of essential works of non-fiction, classic titles he believes have had a decisive influence on the shaping of the our imagination — economically, socially, culturally and politically.
His choice for No 12 is Awakenings, Oliver Sacks' moving account of how, as a doctor in the late 1960s, he revived patients who had been neurologically 'frozen' by sleeping sickness. It reverberates to this day.
Among the great books in this series that address the human condition, Awakenings stands out as a profoundly influential medical classic from the 1970s, whose extraordinary narrative continues to reverberate.
Awakenings has inspired short stories, poems, novels and plays, notably Harold Pinter's A Kind of Alaska. Its central themes - falling asleep, being turned to stone, being awakened, decades later, to a world no longer one's own - grip the imagination like the best drama, with this difference: the events described by the late Oliver Sacks actually happened.
The ''sleepy sickness'' pandemic of 1916-17, which persisted into the 1920s, ravaged the lives of nearly 5 million people before it disappeared, as mysteriously and suddenly as it had appeared, in 1927. A third of those afflicted by encephalitis lethargica died in its acute stages, in advanced states of coma or sleeplessness.
Other patients who suffered an extremely severe somnolent/insomnia attack often failed ever to recover their original vitality and lived out their days, cut off from humanity, in a deeply strange, inaccessible, frozen state (''a kind of Alaska''), oblivious to the passage of time or what had befallen them.
These survivors were described by the doctor who first identified encephalitis lethargica as ''extinct volcanoes''. They would sit motionless and speechless all day in their chairs, totally lacking energy, impetus, initiative, motive, appetite or desire.
In the majority of cases, these patients had their thoughts and feelings unchangingly fixed at the point at which their long ''sleep'' had closed in on them. For many survivors, this was the 1920s, a time that would remain more real to them than any subsequent decade.
Their minds, however, remained clear and unclouded. And yet, unable to work or see to their needs, frequently abandoned by their friends and families, these patients were put away in hospitals, nursing homes and lunatic asylums and forgotten, like lepers of the 20th century.
Yet some lived on, getting older and frailer, inmates of institutions, profoundly isolated, deprived of experience, half-forgetting, half-dreaming of the world they had once lived in.
In 1969, after more than 40 years of lives as insubstantial as ghosts and as passive as zombies, these ''extinct volcanoes'', scattered in hospitals for chronic neurological disability in Britain, Europe and the US, erupted into life through the intervention of a remarkable new ''awakening'' drug, L-Dopa (laevodihydroxyphenylalanine). In one hospital in particular - the Beth Abraham in the Bronx - some 80 patients, long regarded as effectively moribund, returned explosively to life.
Oliver Sacks was the brilliant young neurologist who administered the wonder drug, keeping meticulous notes on his patients' recovery. Awakenings became his account of a unique experience, the return to humanity of men and women whose personalities had become immured in post-encephalitic torpor.
This could be a roller-coaster ride. Some of L-Dopa's side-effects had a frightening intensity: in one patient's words: ''I can no more control it than I could control a spring tide. I just ride it out and wait for the storm to clear. That L-Dopa, that stuff should be given its proper name 'Hell-Dopa!'''
While such cerebral storms raged, Sacks took notes. ''I cannot think back on this time without profound emotion,'' he wrote later. ''It was the most significant and extraordinary moment in my life, no less than in the lives of our patients. All of us at Mount Carmel [Beth Abraham] were caught up with the emotion, the excitement, with something akin to enchantment, even awe.''
Young Dr Sacks was not just a gifted neurologist blessed with a brilliant idea for a revolutionary treatment - he was also a passionate writer, committed to reporting an extraordinary story that was unfolding before him from day to day.
In the spring of 1969, he writes: ''I moved to an apartment a hundred yards from the hospital and would sometimes spend 12 or 15 hours a day with our patients - observing them, talking with them, getting them to keep notebooks and keeping voluminous notes myself, thousands of words each day. And if I had a pen in one hand, I had a camera in the other: I was seeing such things as had never, perhaps, been seen before - and which, in all probability, would never be seen again.''
It was, said Sacks, his duty and his joy ''to record and bear witness''. The upshot was Awakenings.
The tales Sacks tells of the lives of Frances D, Rolando P, Lucy K and George W are deeply moving, often shocking and sometimes tragic. Through these case studies, Sacks explores the questions of illness and wellness, suffering, isolation and the psycho-drama of lives renewed by L-Dopa.
The strangeness of life in Sacks's Mount Carmel is captured in the concluding moments of the life of Magda B, who had ''a sudden premonition of death''. In Sacks's account, ''her tone was quite sober and factual, wholly unexcited. In the evening Mrs B went round the ward, with a laughter-silencing dignity, shaking hands and saying 'Goodbye' to everyone there.
She went to bed,'' Sacks continues, ''and she died in the night.'' Awakenings, which pitches the reader into the drama of many such moments, is a voyage into the strange and often disturbing mystery of the human brain.
Sacks's stories become a kind of memoir, a neurological romance and a profoundly sympathetic essay on the human condition. Readers who watch Duncan Dallas's TV documentary Awakenings, in conjunction with the book, will have an unforgettable insight into a unique neurological experiment.
THREE TO COMPARE
Jean-Martin Charcot: De la paralysie agitant: Lecons sur les maladies du systeme nerveux (1880)
Harold Pinter: A Kind of Alaska (1982)
Oliver Sacks: The Man Who Mistook His Wife for a Hat (1985)