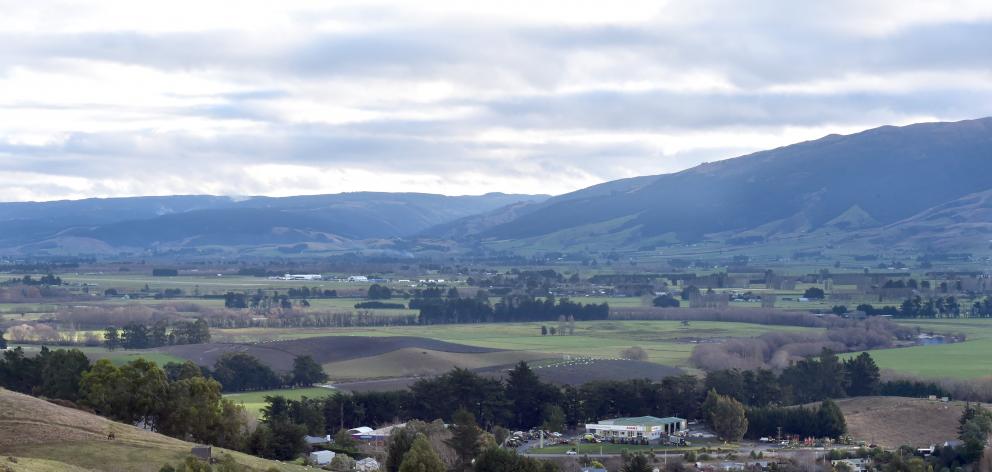 Allanton would double in size with up to 392 houses being built if a proposed rezoning of land southwest of Dunedin goes ahead.
The proposal comes as the Dunedin City Council considers changes to its second generation district plan in order to boost housing stock.
If successful, the submission from DDS Properties would rezone a swathe of land to the southwest of Allanton which was about the same size as the current township.
Land which was now zoned rural would change to a mixture of township and settlement and large lot residential zones.
Plans included with the submission reveal potential for 261 to 392 lots depending on eventual sizes of sections, and has provision for retail and shared office space.
The land would include 8km of cycling and walking tracks with 40% of the space earmarked for public recreation and native bush replanting, and would be accessed through an entrance in Centre St.
The original submission was rejected by the council, but was now the subject of an appeal.
Flooding risk was one of the reasons given for the council's rejection, which also said Allanton had adequate amounts of housing and the plan did not support its policies encouraging a compact city.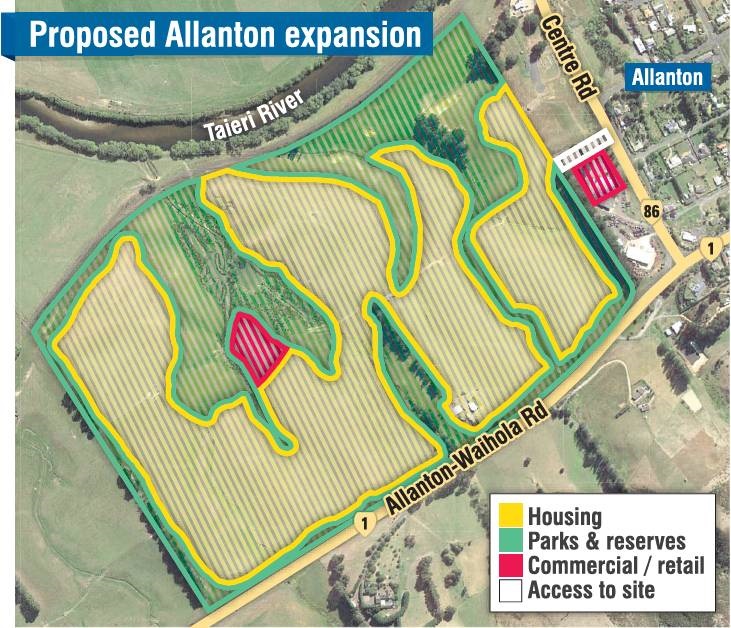 DDS Properties director Paul Rogers said the council had turned down the majority of rezoning submissions it received.
"This whole process is very involved and complicated, costs a lot of money with no guarantees.
"It is certainly not just a matter of having a good idea."
He said he had heard complaints from current Allanton residents about the lack of amenities and few options to build and stay within the community.
The original submission to the council said Dunedin was experiencing a "severe shortage of residential capacity".
Mr Rogers said his proposal would be able to quickly boost housing stocks because the land only had one owner.
"It doesn't have the constraints a developer may face in other areas where an area is rezoned but owned by multiple parties."
In a post on an Allanton community Facebook page, Mr Rogers said he believed the development would enhance the area, but understood that not all residents would feel the same way and invited concerned residents to contact him.
The council has received appeals on rezoning proposals from around the outskirts of the city, including Mosgiel, Abbotsford and Outram among the potential developments.
Public submissions closed on Thursday, with rezoning hearings to be heard by the council in late October.