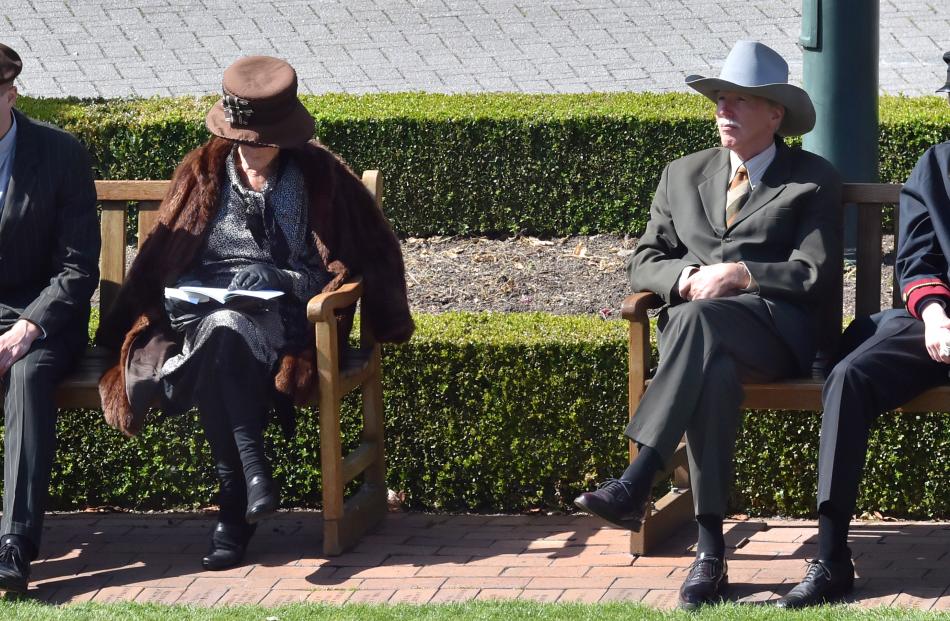 Hollywood descended on Dunedin yesterday.
Dunedin Railway Station seemed to time travel and teleport, as actors and extras were on set in period pieces filming the Netflix film The Power of the Dog, directed by New Zealand's Jane Campion.
The film — a 1920s drama based on the 1967 novel of the same name by Thomas Savage — is about two brothers who own a ranch in Montana and are pitted against each other when one of them gets married.
It stars Benedict Cumberbatch, Kirsten Dunst, Jesse Plemons and Thomasin McKenzie, and is expected to be released in 2021.
Throughout yesterday morning, the railway station platform and frontage were used for filming and the US flag was flown.
Tourists snapped photos as actors believed to be Frances Conroy and Peter Carroll were spotted on set at 12.30pm.
The scene was guarded closely by security staff. Filming ended just before 2pm.
Film Dunedin co-ordinator Antony Deaker said the fee for filming in the city was $500 a day.
"When they're here they are in hotels, booking local equipment and gear as well as local people; that's the real benefit to the city."
Dunedin City Council Enterprise Dunedin director John Christie said elements in Dunedin such as heritage and modern architecture, wilderness, accessible beaches, rural and urban settings led to film opportunities.
A crew from Japanese public broadcaster NHK was in Dunedin for 50 days filming a documentary about wildlife and conservation efforts on Otago Peninsula.
He said location scouts for a feature film were bringing international directors and executives to view Dunedin later in the month, and a Warner Brothers TV series would film in the city in April.