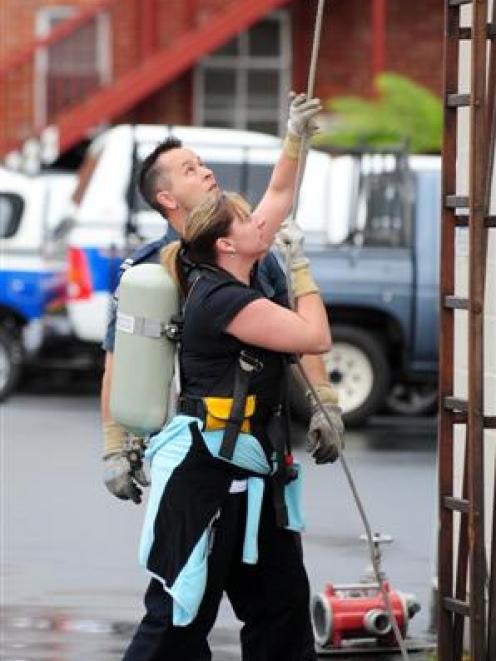 Dragging a 90kg dummy along the ground is one way to find out if you have what it takes to be a firefighter.
More than 30 people attended an open day at the Dunedin city fire station on Saturday to do just that.
Station officer Duane Shannon, of Invercargill, a national recruitment team member, said about 34 people registered for one of three sessions held throughout the day, with others turning up "off the street".
"The response is good."
Part of a national campaign to attract more recruits to the Fire Service, the open day provided interested people with background information about the job and recruitment process as well as a chance to try some of the more physical aspects.
Extending and lowering the ladder and dragging the dummy were some of the challenges offered, as they were activities many people could not train for in a gym, he said.
The service was keen to attract more women and about four turned up to the first session, including Vicky Winward (33).
As a mother returning to the workforce, she was attracted by the hours of the job and the physical and mental challenges it provided.
"You've got to be physically fit, you get to fight fires and keep people safe. It's hard work."