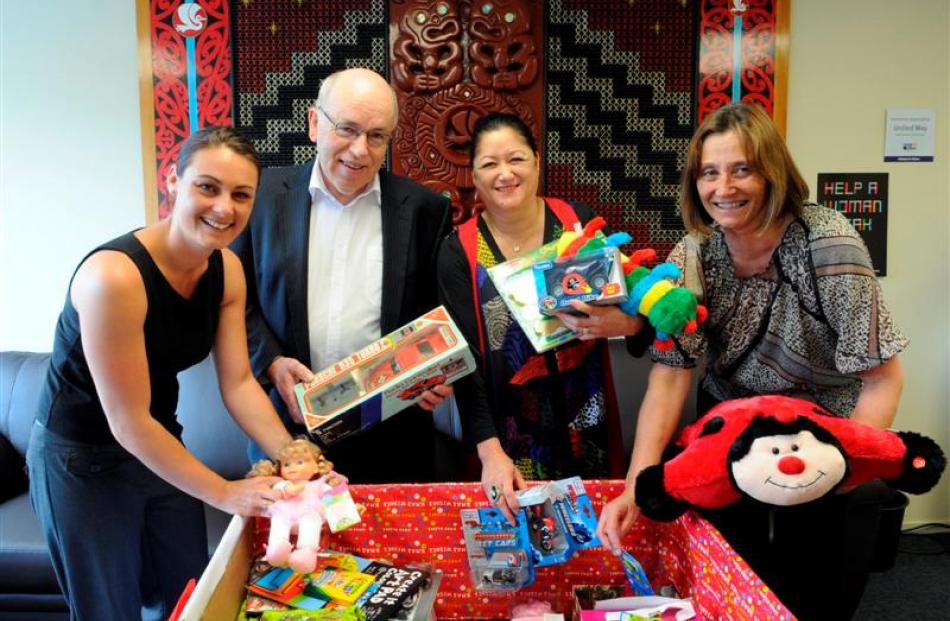 Checking through gifts donated to Te Whare Pounamu Dunedin Women's Refuge by the Dunedin staff of Gen-i and Telecom, as part of those companies' Christmas generosity campaign, are (from left) Nicole Bain, Gen-i sales co-ordinator, Peter Thomas, Gen-i regional manager, refuge kaiwhakahaere Wenda Parata-Muir and Kaye Scholten, the refuge administration manager.
The gifts would be well appreciated by children of families using the refuge at Christmas, Mrs Parata-Muir said.
''If only you could be there to see the smiles on their faces. Just the fact that people care is special,'' she said.