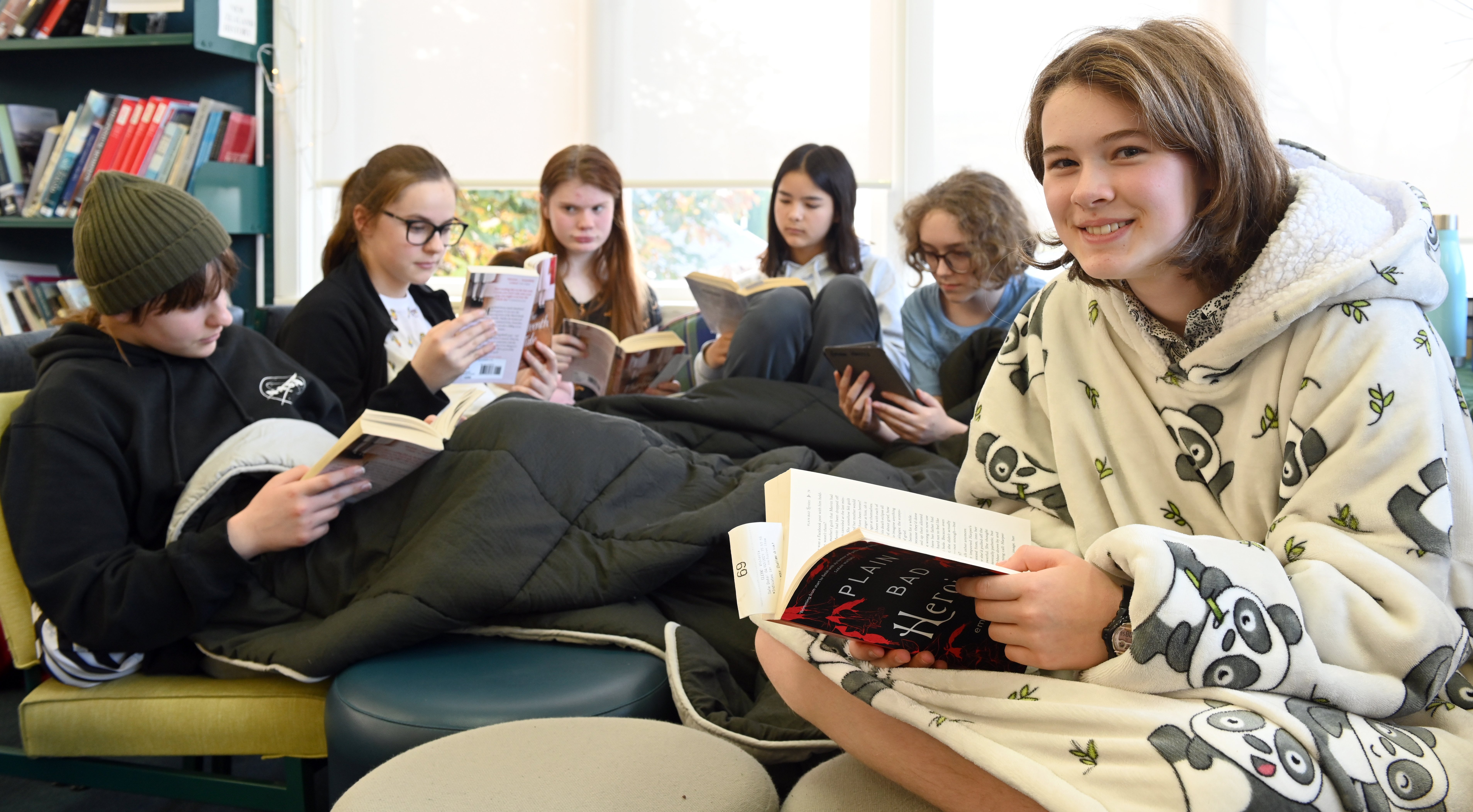 What do Bill Bryson, J.K. Rowling and Jane Austen have in common?
Many things, but they are also some of the many authors whose works were read by 65 enthusiastic readers at Columba College during an inaugural annual reading marathon at the weekend.
College head of schools Emma Harris said the event, sponsored by University Book Shop (Otago), was likely to meet its goal of raising about $2000 towards establishing a good-quality literary magazine to publish some of the best works by college pupils.
The reading marathon idea was suggested by year 10 pupil Tessa Smith (14), and pupils swarmed keenly into the school's Frances Ross Library when the doors opened at 9am on Saturday.
Tessa, carrying a small suitcase filled with books, was among the many enthusiasts.
And some apparently read through until the marathon event ended at 9pm on Saturday.
College head of English John Hayden said fears had been voiced that playing on computers would endanger reading , and that books themselves would eventually fade away.
However, the marathon showed that reading remained popular and that books themselves were still in high demand.
"Just the feel, the smell [of books] — it's quite a sensory experience," he said.
Mrs Harris was "thrilled" with how well the event had gone and school pupils groups ranging from years 1 to 13 were reading in different parts of the library.